Pusha T Issues Warning To Stage Crashers After Fan Gets Manhandled By His Team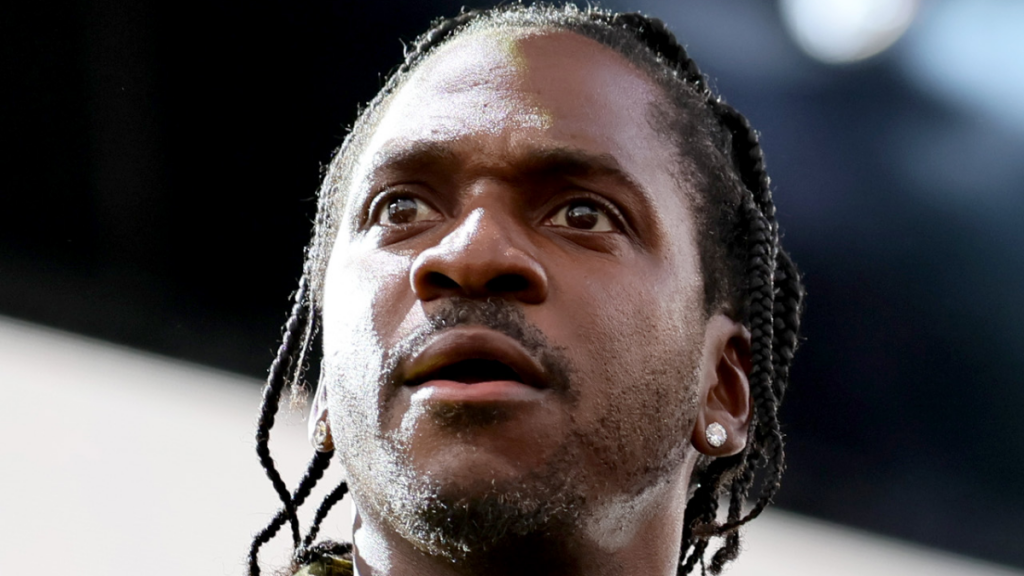 Pusha T has some advice for fans feeling overzealous and thinking it's a good idea to sneak their way on stage while he's performing.
Over the weekend, footage of someone jumping on stage while Push was performing "New God Flow" surfaced online. Viewers can see the fan dancing and successfully doing a backflip on stage before a group of burly security guards forcefully escort him off the stage.
Pusha had no clue what was happening behind him until he turned around and looked in the direction security took the stage crasher. After the show, King Push took to Twitter to issue a warning to any fan that feels they can get away with disrupting his set.
"Pls guys… don't sneak on the stage…my team doesn't think it's funny and u won't either after they are finished with you. Always love…," he tweeted.
Pls guys…don't sneak on the stage…my team doesn't think it's funny and u won't either after they are finished with you. Always love…❤️ https://t.co/ofwWdptGjO

— King Push (@PUSHA_T) October 23, 2022
Stage crashing is nothing new, especially in Hip Hop. Some artists appreciate their fans being risk-takers and call off security from roughing them up, such as Playboi Carti at the Openair Frauenfeld Festival in July.
A group of fans found their way on stage during Carti's set, and as security began to deal with the situation, the rapper intervened to keep things peaceful. Fan safety certainly appeared to be a priority for Playboi Carti as another clip captured him pausing the show to pass out bottles of water to thirsty fans in the crowd.
At the same festival, Roddy Ricch wasn't so nice with fans interrupting his set. Roddy was performing his hit single "The Box" when a fan ran past him on stage and knocked the microphone out of his hand. Two security guards were handling the situation when Roddy suddenly began to kick the fan as he was being moved off the stage.
Pusha T doesn't only have advice for stage crashers; he also has tips when it comes to his fans selling drugs. Earlier this month, a fan purportedly purchased their "first brick" and was so excited about the saran-wrapped package that they tagged the Clipse lyricist on Twitter and credited him with inspiring the investment.
"Got my first brick to flip courtesy of @PUSHA_T," the fan wrote along with a photo of their purchase.
Pusha T caught wind of the tweet and schooled the fan on how to properly preserve the "brick" on their drive home without attracting any unwanted attention.
"Drive home slow and very steady," he advised.