Pusha T Performs 'Let The Smokers Shine The Coupes' On 'Jimmy Kimmel Live!'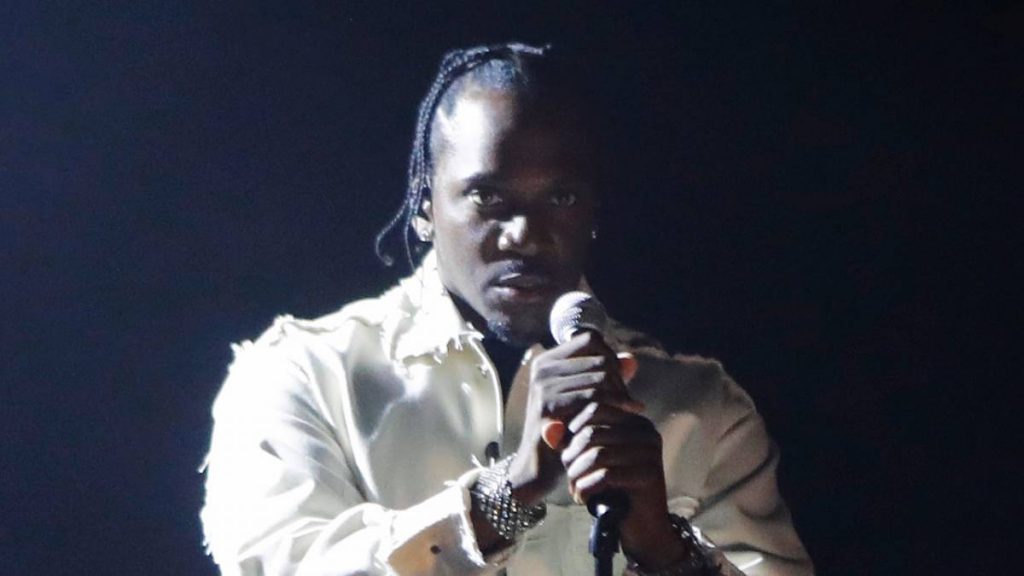 Hollywood, CA – Pusha T has been busy pushing his fourth studio album, It's Almost Dry, and the latest stop on his promo tour was the popular Jimmy Kimmel Live! late-night talk show.
On Friday (June 3), the former Clipse member served as the musical guest where he performed a spirited rendition of his album standout "Let the Smokers Shine the Coupes." For his set, Pusha stood in front of a set of screens that showed different angles of his profile accompanied by a colorful light show.
View this post on Instagram
It's Almost Dry debuted at No. 1 on the Billboard 200 in April after moving 55,000 album-equivalent units in its first week. Pusha T tapped Kanye West, JAY-Z, Pharrell, Kid Cudi, Lil Uzi Vert, Don Toliver, Labrinth and his Clipse brethren Malice for guest features.
Six of the album's 12 songs were produced by longtime collaborator Pharrell, whom Push credited as being his mentor during a recent show in Los Angeles on his It's Almost Dry Tour. Skateboard P made a surprise appearance during the concert.
"Without Pharrell, there is no It's Almost Dry," Pusha T told the crowd. "He brought a whole different dynamic to my album, man. I love you, bro, for everything, always. You brought me in this game, you taught me everything! Everything! Clothes, dressing, what you want? You did it. Real shit, no lie."
Pharrell didn't hog the spotlight as he gave King Push his flowers in return: "He's been doing this for over 20 years. Number one album in the country. Everybody has been talking about it, y'all know this is the best one. Thank you for being so supportive all these years. And you gotta know when it comes to real masterpieces, when you know you really got one, that's the thing you say, 'its almost dry.'"