Pusha T Seemingly Dissed Jim Jones In New Clipse Song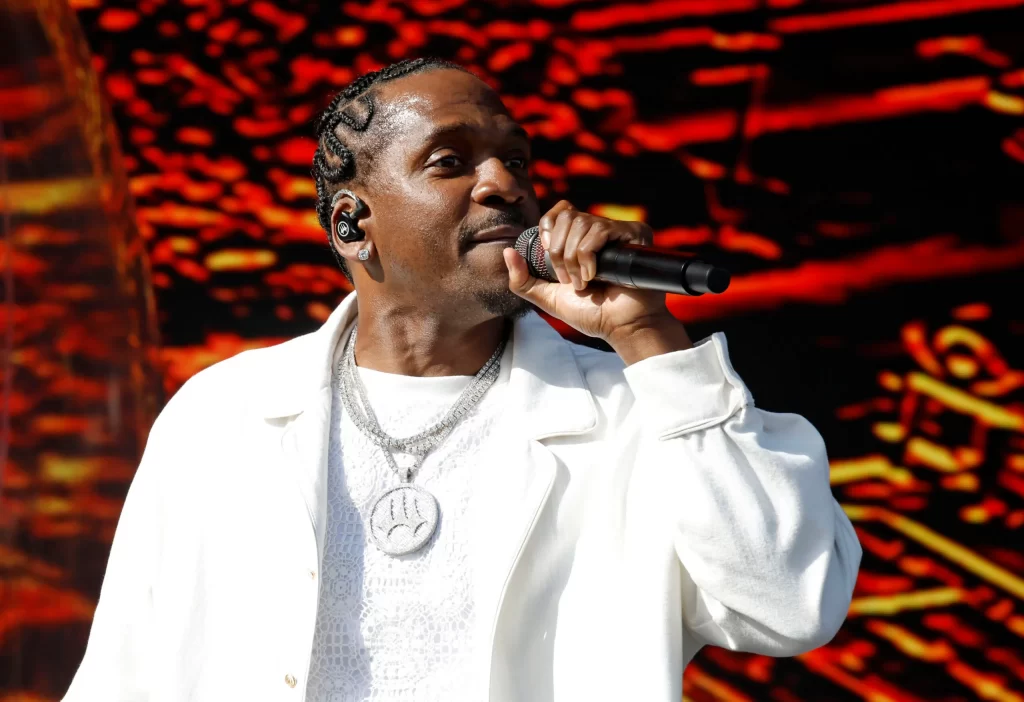 Pusha T seemingly dropped some bars aimed at Jim Jones.
Pharrell Williams' debuted his Louis Vuitton men's line in Paris on Tuesday evening. While Pusha T was walking in the show, he debuted a new song from Clipse which seemingly took shots at rapper Jim Jones.
The song raps, "beware of my name, that there's delegate/ You know I know where you're delicate/ Crush you to pieces, I'll hum a breath of it/ I will close your heaven for the hell of it/ You think it'd be valor amongst veterans/ I'm watching your fame escape relevance/ We all in a room but here's the elephant/ You chasing a feature out of your element," Pusha raps. "And those lab diamonds under inspection/ The question marks block your blessings/ It's no tombstones in the desert/ I know by now you get the message."
The issue started between Jones and Pusha when Jim Jones previously disagreed that Push should be placed on Billboard's "Top 50 Greatest Rapper of All Time" list as No. 29.
Jones said at the time, "nobody has dressed like him. Nobody wants to be like Pusha T. I don't remember nothing. And let's not be evil, but we don't talk about rap where the n***a that's popping the b*tches wanna f*ck and the n****s wanna be like," he said. "I don't know too many n****s in this game that was leaning towards being like Pusha T. Pusha T don't hold no weight out here. He not pushing no sh*t out here."
[via]