Sza And Travis Scott Reportedly Spark Dating Rumors: '[It] Just Makes Sense'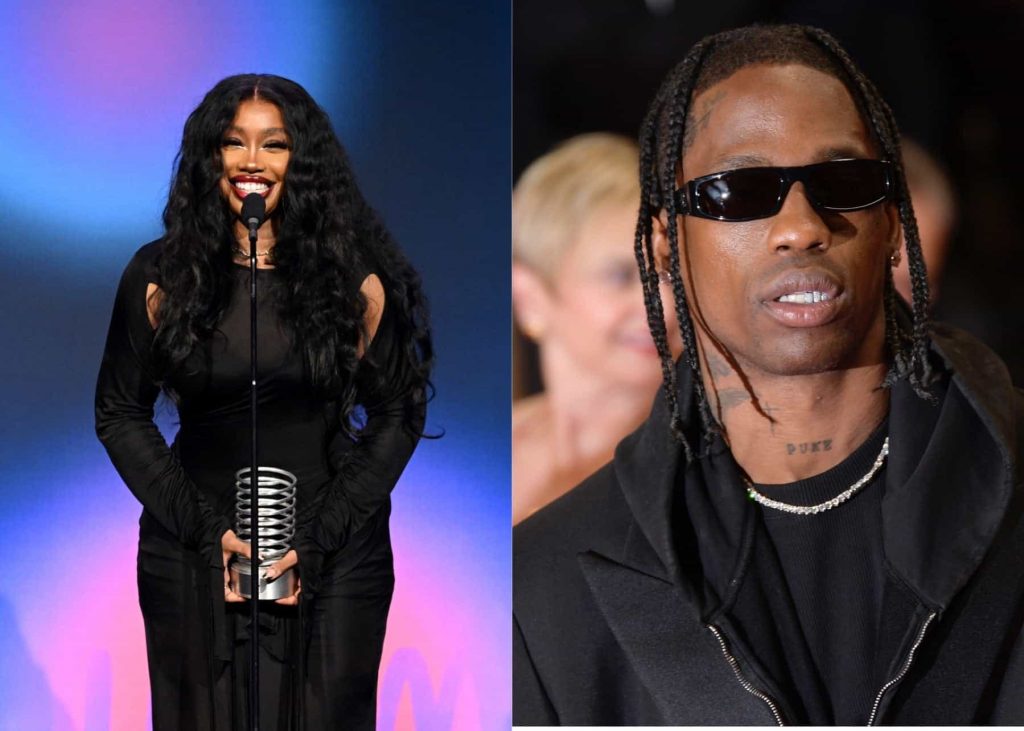 Fans are speculating that Sza and Travis Scott may be the newest couple on the block.
According to Page Six, the rumors began after Sza brought Travis Scott out as a surprise guest during her show in Manchester. The video from the show went viral, as fans say them together as a couple "makes sense."
Travis Scott have obvious music chemistry. The two collab'd on songs such as, "Love Galore," which is a fan favorite. As well as recently on Sza's 2023 album "SOS" on the song "Open Arms." Though neither Sza or Travis confirmed or denied the rumors, fans believe "they would make a great couple.."
Take a look at the viral video below.