Quavo Says Without Him There Probably Wouldn't Be Quality Control Music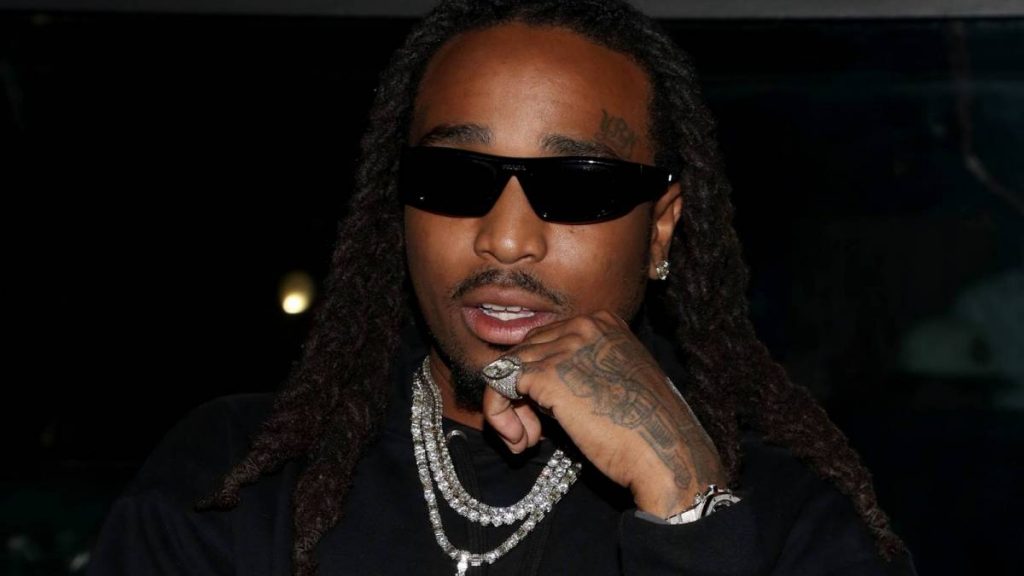 Quavo has previewed his upcoming Only Built For Infinity Links project with Takeoff, and a line from one song has caught the internet's attention.
In a clip captured at an undisclosed studio, Unc & Phew can be seen rapping along to one of the project's 21 tracks. While neither the full song or its title are included in the footage, the clip starts with Huncho saying: "If it weren't for P, shit, it probably wouldn't be no me/ And if weren't for me, shit, it probably wouldn't be QC."
While the claim may seem bold to some, the Migos were, in fact, the first act signed to Quality Control Music. According to Billboard, however, the label's co-founder Kevin "Coach K" Lee was the one who brought the Migos to the table, as he was already courting the Gwinnett County trio after he stopped managing Gucci Mane.
"Pee wanted to do the label thing," Coach said in 2015. "I was like, 'I'll manage them.'"
Quavo says "It probably wouldn't be QC" without him while teasing new music 👀https://t.co/FoC4kxW3kg pic.twitter.com/eRIFYyZJJj

— HipHopDX (@HipHopDX) October 1, 2022
The song comes at an interesting point in the Migos history: as Quavo and Takeoff prepare their debut album as a duo, Offset is at odds with the label. In August, he revealed that he had sued QC, claiming that the label would not grant him a release, despite the fact that he paid "handsomely" to own the rights to his music.
Once news of the lawsuit broke, P addressed the fallout on social media, writing: "The last lawsuit was filed publicly and dismissed quietly. Let's see how this one go. Been to real for all this lame shit. Everyone know the real problem."
According to TMZ, a rep for the label also stated that, "Not only are the accusations in this lawsuit false, they are totally detached from reality. Offset remains a part of QC. Back to business."
Despite all that has happened, which includes Offset's own announcement of a forthcoming solo project due on November 11, none of the Migos have addressed rumors that the trio have broken up permanently.
Quavo, who recently told GQ that any outside moves he makes only serve to solidify the group, seems to also address the situation in the now viral song snippet. "Just some dumb rich n-ggas tryin' to get it out the streets/ Can't let ego, can't let money come between the team," he says.
Earlier this month, Quavo and Takeoff revealed the tracklist for Only Built For Infinty Links, which drops on Friday (October 7). While the project includes appearances from Birdman, Gucci Mane, Gunna, Mustard, Summer Walker, Youngboy Never Broke Again, and Young Thug, Offset is notably absent.
Also missing is Raekwon, who reportedly approved the album's title, a clear nod to his 1995 debut album, Only Built For Cuban Linx.
"We most definitely hollered at Raekwon," Quavo told TMZ recently. "It was all love. We gave him respect. We told him it would be an honor, and we're dropping this album called Only Built For Infinity Links, and it's inspired by y'all."