Rick Ross Shows Off Insane Clothes & Shoes Collection — But Denies Being A Hoarder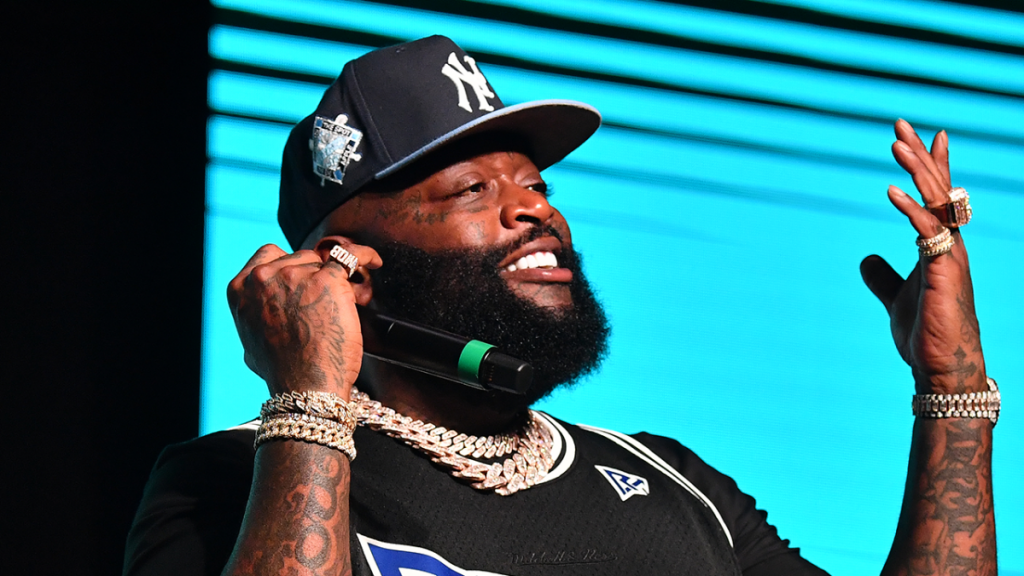 Fayetteville, GA –
Rick Ross is doing some decluttering at his Georgia mansion, but his rooms are overflowing with an excess of clothes, sneakers and accessories he's collected over the years.
Luckily for Rozay, his 109-room Promise Land estate has more than enough room for storage, but don't call the MMG mogul a hoarder.
"Listen, this ain't no hoarder. This rich boss shit going on over here, don't get it twisted," he declared in an Instagram Story on Monday (November 7) while showing off his unwanted wardrobe items. "This was one day worth of shit. I got at least two more days worth of shit.
"They say hoarders keep things and find excuses for it — no, it's not, these things are of value. They are value. But now I have to make more space."
Rick Ross even contemplated having a yard sale to offload some of his collection, which includes rare sneakers, books and statues. There was even a Miami Dolphins helmet autographed by each member of the undefeated 1972 team.
"Should Rozay have a damn yard sale?" he asked his fans. "C'mon, man. I'm talking about all the closets full, that shit all over. 'Oh Rozay, you hoarding the chandeliers, you hoarding the statues.' I'm hoarder of the statues. What about my library? Is my library hoarding books?
"And guess what? If I didn't have enough shelves and I went and bought another fucking truck full of books, I'll put 'em in here and set 'em on the floor."
View this post on Instagram
Rozay went on to defend himself as being a "functional" collector rather than a true hoarder.
"Can I defend myself," he asked. "That's when it's hoarding, when it's filling all the way up the steps and it's blocking functional space. Functional! Meaning if it was going all the way up both sides of those staircases, that's when it would be hoarding. Until then I'm just a fucking hustler, man."
However, Rick Ross alerted A&E Network to come by his estate and take a look at his collection in a one-time exclusive offer to film an episode of Hoarders.