Rihanna Confirms She's Working On 'Special Project' Ahead Of Super Bowl Halftime Show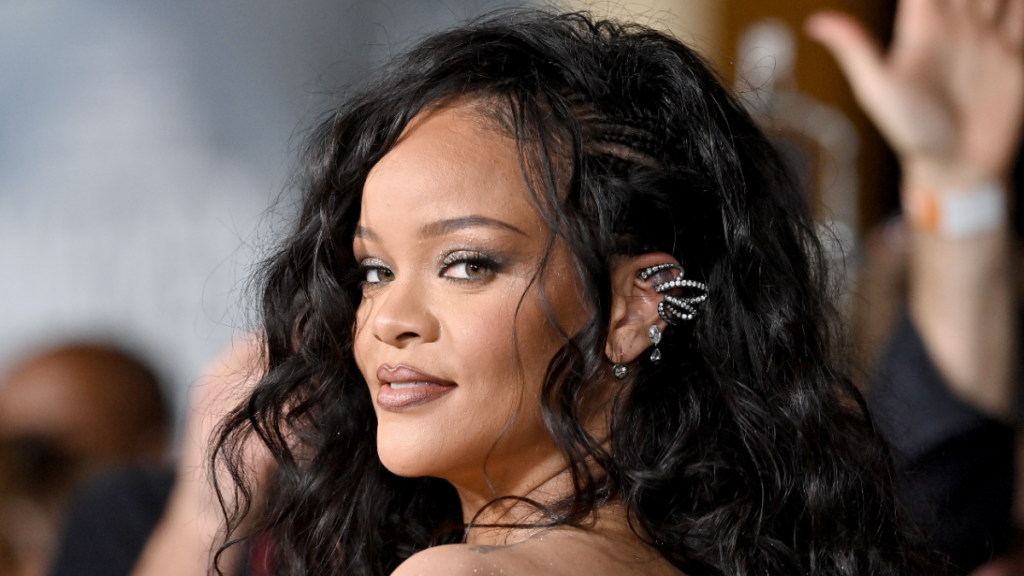 Rihanna has shed some light on the rumors of her dropping new music next year.
During an interview with Associated Press ahead of her upcoming Savage X Fenty Vol. 4 fashion show, RiRi was asked if there was a correlation between her Super Bowl LVII halftime show and new material coming out.
The mother of one clarified she isn't currently planning on dropping a new album to coincide with the Big Game, but she does have something "special" in the works.
"Super Bowl is one thing, new music is another thing. Do you hear that, fans?" Rihanna said as she pointed to the camera. "Because I knew the second that I announced this, I said: 'Oh my God, they're going to think that my album is coming. I need to get to work!'
"I do have new music coming out, but we'll see. Unrelated, unrelated, but a special project."
RiRi's revelation comes shortly weeks after she made her long-awaited return with "Lift Me Up," the lead single to the Black Panther: Wakanda Forever soundtrack.
It marked her first offering as a lead artist since 2016, when she released her critically acclaimed Anti LP along with "Sledgehammer," from the soundtrack to Star Trek Beyond.
Since then, Rihanna has appeared on a number of collaborations with big-name artists such as Kendrick Lamar ("LOYALTY."), Future ("Selfish"), DJ Khaled ("Wild Thoughts"), N.E.R.D. ("Lemon") and PARTYNEXTDOOR ("Believe It").
RiRi's upcoming Super Bowl performance will also mark her long-awaited return to the stage. The Bajan billionaire announced she'd be headlining the halftime show in September with a cryptic Instagram post showing her hand holding a football.
Now just months away from the big moment, Rihanna admitted it's a challenge she finally felt ready to take on.
"It was a challenge that I welcomed," she added in her Associated Press interview. "It was a stage bigger than anything I've ever done, and it's one of those things, like, if I'm going to leave my baby, I'm going to leave it for something special. It was now or never for me."
Rihanna also spoke about her newborn son with her boyfriend, A$AP Rocky. The parents have yet to introduce the baby boy to the world since his birth in May, but as RiRi explained, that will come in due time.
"We just didn't get around to it yet, really," she admitted. "We've just been living, but I guess there's a certain freedom that comes with kind of just getting it out there. The challenge is we want to do regular shit with our baby."
"We want to go to the park, we want to go everywhere and take walks and things that we want to do as parents with him, but since we haven't gotten around to sharing him with the world, we have to navigate it extremely, extremely cautiously right now."
Fans looking to see more of Rihanna ahead of her big plans for 2023 can tune in to the Savage X Fenty Show Vol. 4 on Wednesday (November 9) on Amazon Prime Video. Pieces from the new collection will also be available on the Amazon Fashion store the same day.
Don Toliver, Burna Boy, Maxwell and Anitta are all set to perform at the show, while Taraji P. Henson, Johnny Depp, Cara Delevigne and more will model pieces throughout the hour-long event.