Robb Bank$ Recalls Lil Wayne Showing Love Before 6ix9ine's Brawl In A Minnesota Club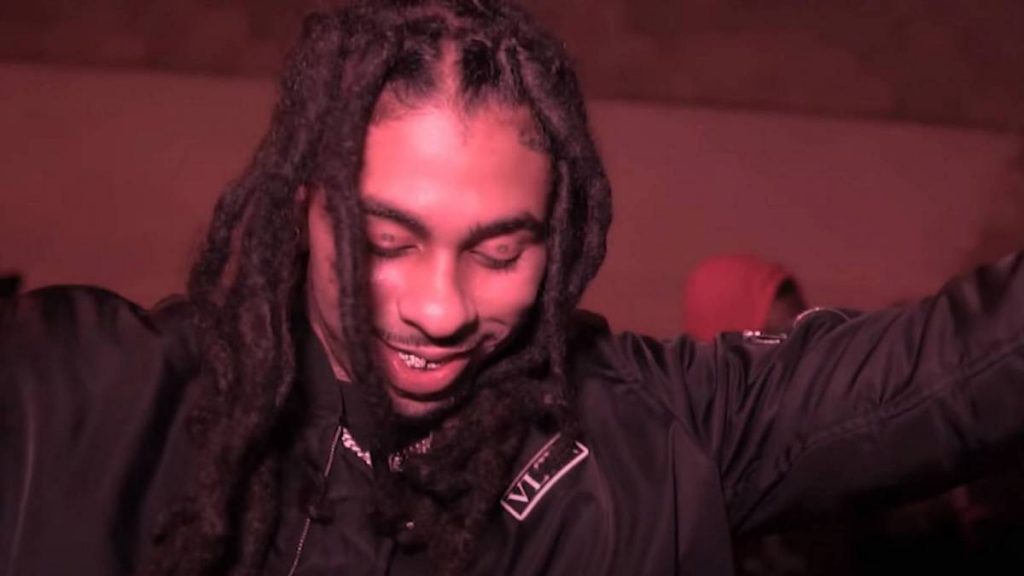 The weekend of Super Bowl LII in 2018 is one that South Florida rapper Robb Bank$ remembers vividly.
Not because it was Justin Timberlake's first performance for the halftime show since the infamous 2004 "Nipplegate" wardrobe malfunction moment with Janet Jackson, but because he publicly received his flowers from Lil Wayne.
During his recent augmented reality performance for the Kid Cudi-backed live music app Encore, Robb Bank$ broke down how one of his favorite interactions with Weezy coincided with one of the wildest moments in the downward spiraling saga of Hip Hop rat 6ix9ine ahead of his arrest in November 2018.
"I done met a lot of my idols and them n-ggas fuck n-ggas, this straight like that," he began. "A lot of these n-iggas, man, you let me down meeting you. You feel me? Not Wayne though."
While remarking on how highly he regards the New Orleans MC, the 27-year-old rapper unabashedly detailed the night he started acting brand new after bumping into the Young Money CEO — coincidentally as 6ix9ine and his crew got into an altercation on stage.
"My biggest, my favorite Wayne story that I have, I was in the club," Robb Bank$ recalls. "I'm walking through the club in Minnesota actually. On what was it? Like the Super Bowl weekend? Or like All Star Weekend. You don't remember when they threw the buckets of ice on 6ix9ine in Minnesota? I performed at that same show. Yeah, that time!"
View this post on Instagram
Bank$ continued, "Wayne was there." "So I'm walking past and then I hear, 'Yo Rob,' and I look back and it's Wayne. When I say I walked through afterward, after he said that, I start pushing n-ggas like, 'Fuck out my way n-gga, Lil Wayne just said wassup to me. Leave me alone n-gga. Don't talk to me.' That's like my favorite Wayne story."
Robb Bank$ recalled yet another instance when Tunechi blew his mind and forced him to push himself to the limit while he was recording with Birdman at the notorious Hit Factory Studios.
"I got there [Hit Factory Studios] at six o'clock in the PM and I left at three the next day," he said. "I did that for a week, but that's when I was at Hit Factory with Bird [Birdman], shout out Bird, and I'm recording. I'm recording at the — my room is right here and Wayne's room next to there."
"So I'm like, 'I ain't leaving until he leaves.' But then I found out this n-gga really live in the studio. Like he actually still sleep there. So that was dumb for me. I ain't gonna lie, but I felt like that. Like, 'N-gga you my idol, I gotta beat you.' Like, I gotta beat you. You know what I'm saying? Like you know, the student beat the sensei, that type shit."
View this post on Instagram
While a guest verse from Lil Wayne is absent from his Falconia album, Robb Bank$ managed to connect with several major artists throughout his fresh 17-track effort, which includes features from Trippie Redd, Lil Uzi Vert and Doe Boy.
The project also hosts a special collaboration with Ski Mask The Slump God that is home to a posthumous feature verse from Bank$' close friend and collaborator XXXTENTACION.
In addition to performances from artists such as Robb Bank$, Kid Cudi, The Cool Kids, and countless others, Encore has hosted several live stream events, including their augmented reality coverage of Smokers Club Fest last month, and Yeat's sold-out show in Los Angeles on May 9.
Stream Falconia below.