Rory Admits Joe Budden's Podcast Promo Run 'Re-Pissed' Him Off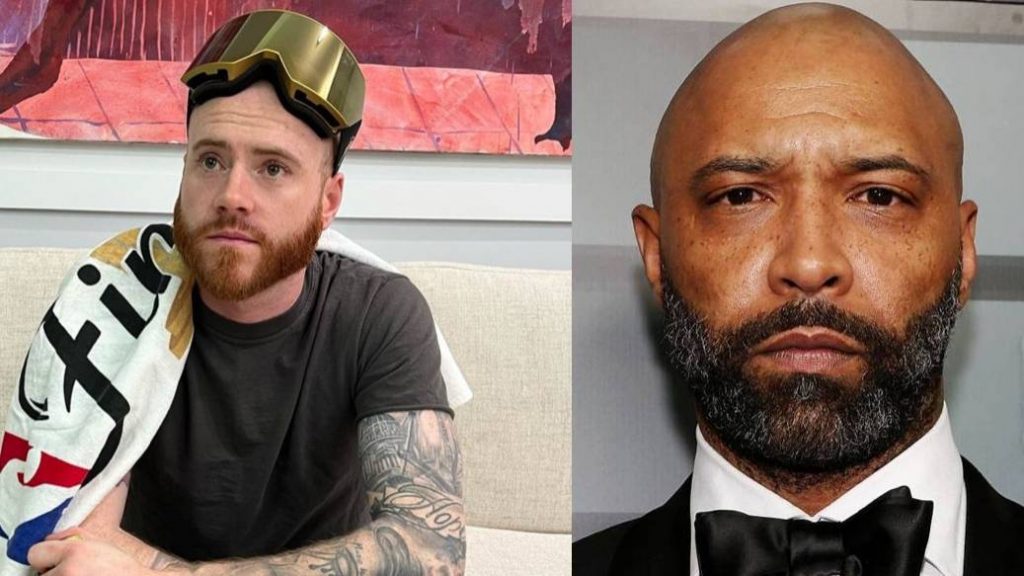 Rory Farrell, former co-host of The Joe Budden Podcast, has admitted Joe Budden's recent press run is opening up old wounds.
Speaking to The Juan EP Is Life podcast, the media personality explained some of the things his former colleague said in his latest interviews are categorically false, which angered him all over again. As Rory told host Peter Rosenberg, he'd finally started to make peace with last year's epic destruction of the JBP, which included Rory getting fired on-air.
Rory, who confirmed they have "no relationship," explained, "I was kind of over the entire thing. I was very angry in the beginning. Don't get me wrong. I was very fucking angry. I was hurt. I was fucked up. Yeah, it was a really shitty time in my life, personally and just business, 'cause again, how you're saying something you've built and it's the biggest thing ever … it's what I knew for almost seven years that stopped in a day. It was definitely fucked up. Obviously, there was a personal level to the whole thing.
"But, I did start to get over it. I can't lie. When he did the press run with the DZA, Math thing, I kinda got re-pissed off. It re-pissed me off. Of course, I'm never telling somebody they're not allowed to talk about an experience they were involved with. I'm not mad at him doing press runs or anything, just the things he said in it, I know he knows are completely untrue. It just pissed me off again when I was getting to a place where I was kind of over the shit; was in a place where like I don't really hate this person anymore. We're still on this? And your story is changing? Like, what is going on here? But, I mean, it is what it is at this point. I really don't hold crazy resentments. I do wish everybody the best."
Rory was concerned his answer sounded "too political," but he reiterated he genuinely wishes nothing but the best for Budden and everyone involved in the show — even though he feels burned by some of the people he thought were his friends.
"I know people on his staff's kids," he added. "I know their wives. I don't want to see the demise of them. When I see all these numbers games and all these debates and the fans being split, I wish they knew — and I think for Mal too on this one — we don't want to see anybody's fucking career end."
Rory also noted Budden and fellow co-host Mal no longer speak, which isn't surprising. Budden fired Rory in May 2021 during Episode 437: "You Want It To Be One Way" after going off about contracts, advertisers and money.
"Y'all will not continue to treat me this way," he said at the time. "Y'all not going to continue to treat these people this way. Y'all take that fuckin' dark energy, that arrogance and entitlement somewhere else. I say all of that to say, we gonna do this since Rory feels like he has so many options.
"Somehow he still feels he's running the show. He still feels like he has choices and options. He feels like he's entitled to more. Rory, you are in breach of your contract and from this point forward, you are fired! And you're not welcome back. Mal, I'm the person that has to say that. The gall of you to think you are deserving the way that I am."
The JBP has continued on without Rory and Mal, while Rory and Mal started their own podcast separate of Budden called the New Rory & Mal.