Royce Da 5'9" Teases Joint Project With Black Thought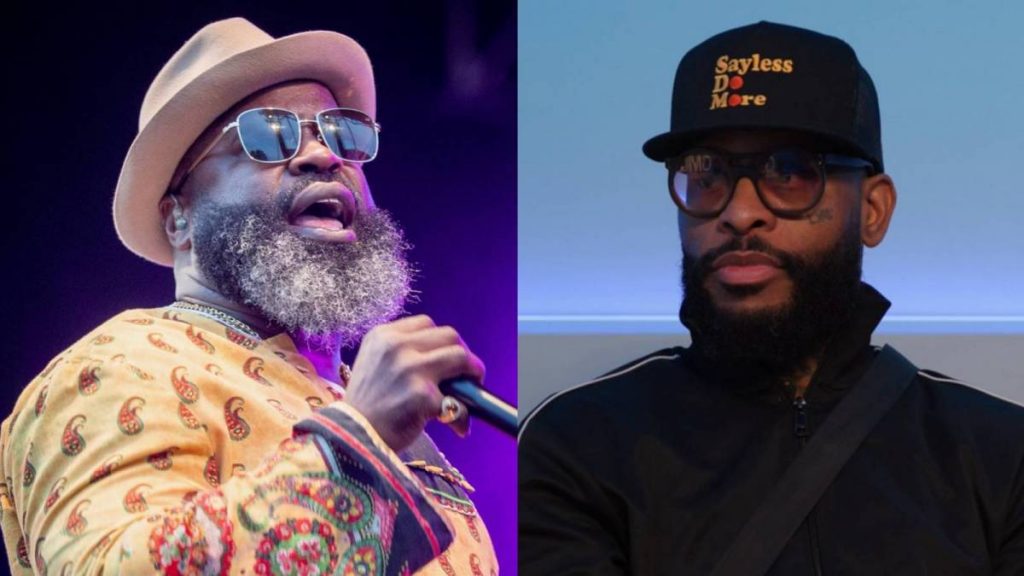 Royce Da 5'9″ has revealed that he and Black Thought were working on a joint album at one point, and there's still a possibility it might get released.
Visiting Ebro Darden on Apple Music 1's Rap Life Radio, the Detroit MC stopped by to talk about The Heaven Experience Vol. 1, his new greatest hits project that arrived last Friday (August 12).
In addition to older cuts, the album features a few new ones, including "Right Hand Man," which features The Roots frontman. Speaking about the track, Royce said he and Black Thought are in the studio "all the time."
"We got more way more unreleased stuff than we have stuff that's actually out there," he revealed. "We were actually working on an album together at one point … But I mean, it's going to take a minute to finish something like that."
The reason for the project's delay is because "Tariq is real busy," Royce said. "It'll be times where he's sending me a verse every week, and then it'll be times where I don't get nothing from him for six months."
View this post on Instagram
Asked why he decided to drop a greatest hits at this stage in his career, Royce Da 5'9″ said it was part to do with educating artists on the "re-ownership" of their masters.
"I think that's very important," he said. "It's the start of a conversation, the right conversation. Encouraging artists to look at each song on every project that you do like an asset, like all your intellectual property, look at it like an asset. Because once it's on the streaming platforms, it'll just exist, and just look at it like a stream of revenue."
Royce also explained why he didn't want to call The Heaven Experience Vol. 1 a compilation. "I don't want it to be anecdotal," he said. "I don't want it to sound like a talking point. Everybody's doing a compilation, or this, or that.
He added: "This right here, this is just like the lunatics being freed from the asylum, mentally."
Meanwhile, Eminem's manager Paul Rosenberg has revealed he was partly responsible for writing the hook on Royce Da 5'9″'s 2002 anthem "Rock City."
The revelation came during an interview between Paul and Royce as part of the former's new Curtain Call 2 podcast series, which was launched to coincide with the release of Eminem's new greatest hits album of the same name.
Royce, dialling into the podcast from his Detroit recording studio Heaven, talked about how the single with Eminem came to be and recalled how Interscope Records would only clear Em to be on one track of Royce's — "Rock City" or "Renegade" (before it became a JAY-Z song).
"They weren't trying to clear [Eminem] for anything back then," Rosenberg told Royce. "Jimmy Iovine's saying back then was: 'You keep doing the magic trick, you're going to shake all the magic out of the wand. Quit shaking the wand around every place else, we need it for ourselves. A wand only has so much magic.'"