Run-DMC Issues Call-To-Action After PnB Rock's Murder: 'We Gotta Create Hip Hop All Over Again'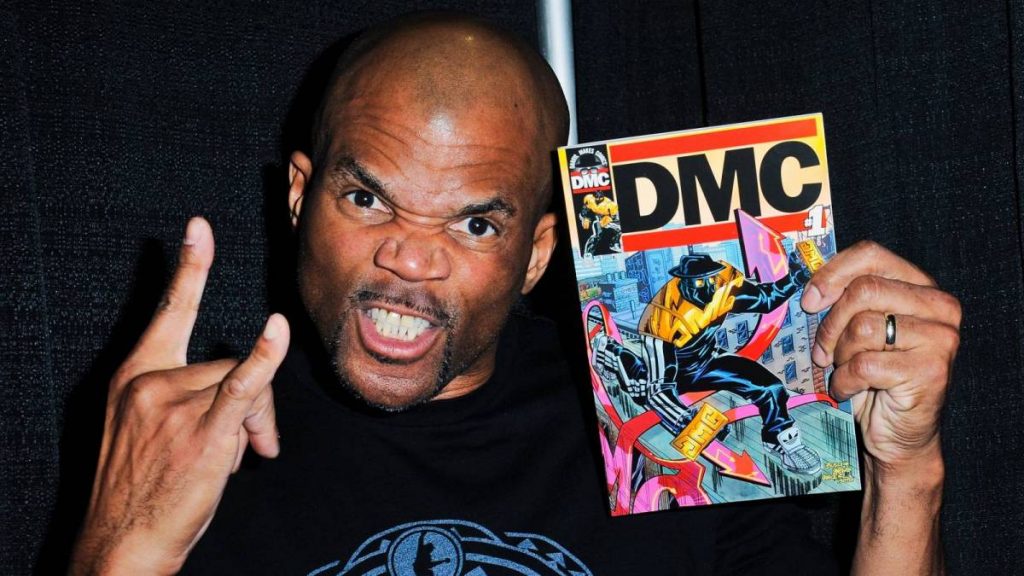 Run-DMC legend Darryl "DMC" McDaniels has shared a powerful message in the wake of PnB Rock's murder.
On Tuesday (September 13), the Hollis, Queens native appeared in a nearly 10-minute video posted to Run-DMC's official Twitter account, berating the current state of Hip Hop culture in hopes of sparking change.
He began the segment by condemning the senseless murders of 2Pac, Biggie, XXXTENTACION and all the young men and women who aren't celebrities getting killed every day.
After all, DMC knows first-hand how it feels to lose someone to gun violence. In October 2002, Jam Master Jay — DJ, producer and sometimes rapper for Run-DMC — was fatally shot inside his Jamaica, Queens recording studio.
But rather than be angry with the person who pulled the trigger, he's frustrated by what led the suspect to do it in the first place.
"My fight isn't with the dude that shot Jam Master Jay in the head," he said. "I have no personal beef with him. My fight is against the mentality that would cause him to do it!"
Hip Hop needs a reset. We've taken too many wrong turns. We need to get back to our core 5 elements. ?? https://t.co/L95GIRhbDp

— RUN DMC (@OfficialRunDMC) September 13, 2022
The text across the video alone, "RIP HIP HOP," is a statement in itself. DMC explained Hip Hop has become so far removed from its roots that it needs a fresh start. As Run-DMC said in the caption: "Hip Hop needs a reset. We've taken too many wrong turns. We need to get back to our core 5 elements."
DMC continued: "Hip Hop came along 'cause we was killing each other, shooting each other and having gang fights and the Zulu Nation said, 'You muthafuckas have to stop killing each other.' And people are like what are we going to do? Hip Hop said, 'What can you do?'
"All of the possibilities and all of the things to make the necessary changes is right at our fingertips, but nobody is utilizing them. I don't hate on this generation's Hip Hop, but we gotta create Hip Hop all over again."
DMC then talked about the seismic impact of Grandmaster Flash & The Furious Five's 1982 single "The Message," in which they shined a light on the horrid conditions of the New York City ghettos.
"We need a 17- to 19-year-old individual to make 'The Message' to shut down all the nonsense that we're celebrating — drinking lean and this and that," he said. "You can get high, you can go to the party, but what about making sure everybody's eating? That's what Hip Hop did.
"It took some young boys and girl who weren't politicians and these muthafuckas stepped to the mic and said, 'It's like a jungle sometimes, it makes me wonder how I keep from going under/ Don't push me…' Right now muthafuckas is close to the edge. Hip Hop is going insane."
But what seemed to bother DMC the most is the fact Hip Hop is the biggest genre in the world at a time when it's "the most fucking stupid, ignorant time in its history!"
As he explained: "You should have said that 50 years ago when it was competing with rock! […] When we created Hip Hop 45 years ago, things started to change. We need groups that look like Migos rapping like De La Soul. We need a guy that looks like Lil Wayne talking like KRS-One. We need a guy like Drake making records like Chuck D of Public Enemy. I'm not taking about to sell records and be No. 1 rappers — to see change in the every day lives of our people."
With images of Lil Xan and Lil Pump sprinkled throughout the clip, he noted: "These kids get more attention if they talk about their Xanax problems and how much lean and codeine they take. Run-DMC smoked more weed than god could possibly grow on this green earth. We never put those images and concepts on our records."
While he acknowledged there are more lyrically elevated rappers such as Kendrick Lamar, he bemoaned underground MCs not getting the spotlight he thinks they deserve.
"We need dudes in Hip Hop that don't get high," he said. "We have Chance [The Rapper]. We have Kendrick Lamar. We have a lot of underground MCs. Those dudes should be allowed to express those views and ideas commercially. Earlier, Hip Hop was so diverse in the beginning. Everybody was rapping but everybody was different.
"Hip Hop is stagnant. Not talking about the business of it; they selling records, they touring. Not trying to take anyone's livelihood away. What's lacking is the responsibility that comes with this Hip Hop to make the change necessary that nobody's going to do for us."
Public Enemy's Chuck D applauded DMC's words and replied: "This by @THEKINGDMC IS THE GREATEST TWEET OF ALL TIME. If you don't agree YOU may NOT be part OF THE PROBLEM but part of the weak EXCUSES. RT this godspell."
This by @THEKINGDMC IS THE GREATEST TWEET OF ALL TIME. If you don't agree YOU may NOT be part OF THE PROBLEM but part of the weak EXCUSES. RT this godspell …

— Chuck D (@MrChuckD) September 15, 2022
DMC broached the topic in a May interview with HipHopDX during Mental Health Awareness Month. When asked why he's so passionate about sharing his personal stories about his alcoholism and struggles with mental health, he said: "The big problem is nobody in this current generation of rappers is constantly making records about the issues. Think about it.
"Out of all the top rappers, all of them, of this generation, did any of them make a message of self destruction? No. All of these successful dudes and girls, nobody's doing songs about [Lil] Peep, Mac Miller and Juice WRLD."
He continued: "Look at that void right there. Imagine if Q-Tip, Big Daddy Kane and Rakim OD'd. Every artist from Ice Cube to De La Soul would've made records addressing the issue. So this generation is being silent."