The Game Responds To Name-Drop Criticism: 'I Love It'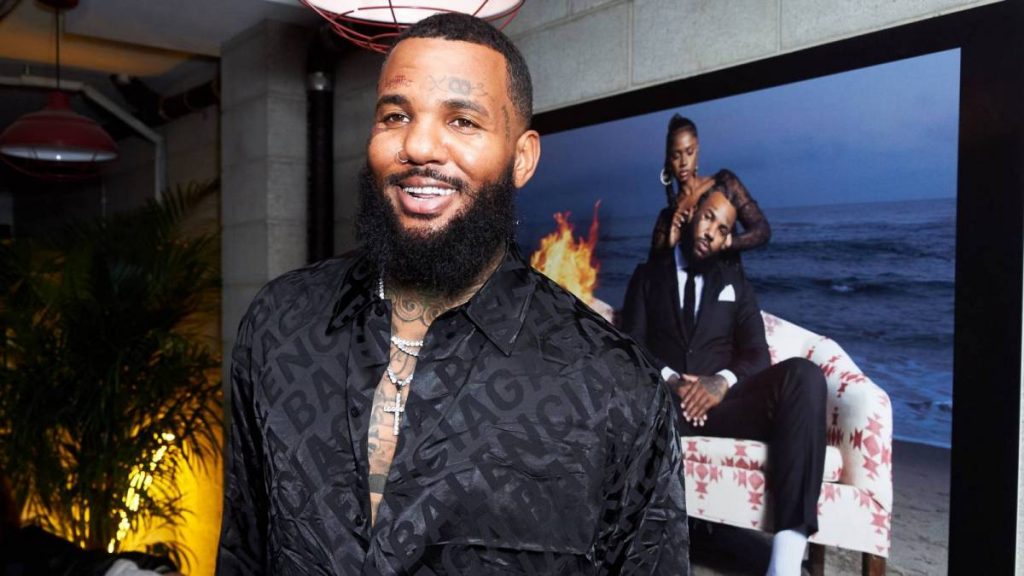 The Game has addressed the ongoing criticism that he name-drops too much when he raps in a new interview with the Rap Radar podcast.
Speaking to hosts Elliott Wilson and Brian "B. Dot" Miller, Game joked he was actually going to put a disclaimer on his latest album, Drillmatic: Heart Vs. Mind, warning people about some of the famous names they might hear throughout the project.
"One thing I forgot to do with the album, when I put out the tracklisting, I was going to literally count the name-drops myself and put a disclaimer under like, 'Just so you know, there are 377 name-drops.'
"I think that if you listen to Hip Hop, everybody and every album, that everybody name-drops now. When I came, n-ggas wasn't doing it in the space that they are now, but everyone name-drops. It's wordplay, it's lyricism, it's metaphors and everybody has adapted to it.
He continued: "I'm the one that gets all the flak for it, but I love it. I be sayin' n-ggas' names. Like, I want you to know exactly who I'm talking about. Like if the car black as Akon, my n-gga, it's black as Akon."
View this post on Instagram
The Game released Drillmatic last month and brought along a stacked roster of notable names for the 30-track effort, including Kanye West, Drake, Pusha T, Lil Wayne, Rick Ross, Nipsey Hussle, Chris Brown and DJ Khaled. The album peaked at No. 12 on the Billboard 200 and No. 8 on the R&B/Hip Hop chart.
But perhaps the most notable name-drop was Eminem who Game spent over 10 minutes dissing on "The Black Slim Shady." Throughout the song, Game rips apart nearly everything in Eminem's life — from his ex-wife Kim Mathers and daughter Hailie to his addiction struggles.
"Ask Dre, all I got is my word, my dick and my MAC-10," he spits. "One thing you can never have is my muthafuckin' Black, skin/ This ain't no suit that I wore, this ain't a mansion to hang a plaque, this ain't no stupid award."
He continued: "So oh, he goes platinum and oh, I'm on the 'Math with him/ He got all the Blackest friends, he wants to be African, me/ Left for dead on the Doctor's Advocate/ Dre never executive produced it, I just imagined it."
Game also insisted Big Sean is the biggest rapper in Detroit and said he'd rather listen to "Snitch9ne" than Eminem. Shady has yet to respond.