Saweetie Shoots Her Shot At A Fan During Rolling Loud Miami: 'He My Type'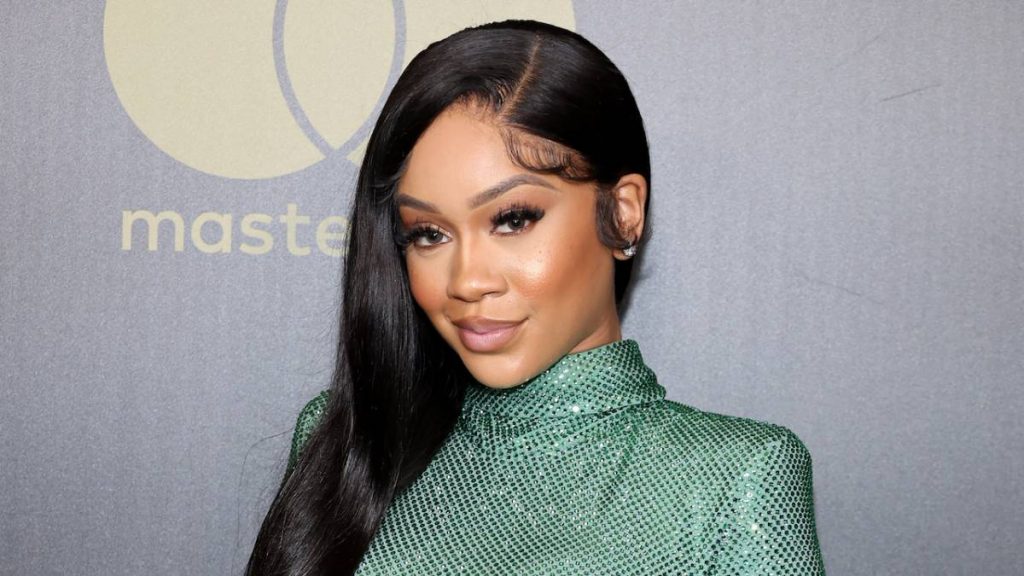 Miami, FL – Saweetie made her return to the Rolling Loud Miami stage on Friday (July 22) and one lucky fan got a rather genuine interaction with her.As she soaked in the cheers from the audience after performing "Don't Say Nothin," she noticed a young man in the front row who caught her eye in a white tank top.
"I love being single but um, this gentleman right here … he got this little chain on," she began, before asking the fan his name and proudly proclaiming her to be "his type." The conversation even breaks down to her asking if he heard her guest verse from Mozzy's "In My Face" single featuring YG. Eventually, the moment transitions into a performance of her hit single "My Type," but it's clear the young man was smitten.
@will_muanTag her and tell her im right here♬ original sound – Will Muan
The man, whose friends quickly identified as Will, has been reveling in the moment, proving he's Saweetie's "type" by posting a TikTok video of him walking in slow motion to the song.
It's been a whirlwind two weeks for the Cali star. Before the beginning of Major League Baseball's All-Star break and her Rolling Loud performance, the 29-year-old took the field at Dodger Stadium for the celebratory first pitch. In true Saweetie fashion, she made the first pitch a fashion statement, donning long nails, high heels and plenty of jewelry.
But fans are still await the release of her oft-delayed Pretty Bitch Music album. After initially giving fans an update in July 2021 about the challenges of releasing a 17-song album, she took to her Instagram Stories in June to proclaim she wasn't going to rush the project out.
"Dear Icy Family, these past couple of years have been a growing experience for me as an artist, human, but most importantly a WOMAN," she began. "I have realized my purpose with the platform God has given me which is why I have taken my time with releasing music this time around.
"Through hours of self-reflection I have realized that Pretty B.I.T.C.H Music is not an album – it's a movement. It's a culture. It's a language. It's a lifestyle. We not rushing art, we taking our time! This ain't no microwave shit! It's baking & it will definitely be worth the taste."