Snoop Dogg & His Wife Celebrate 25th Wedding Anniversary In Bora Bora: 'I Only Have Eyes 4 U'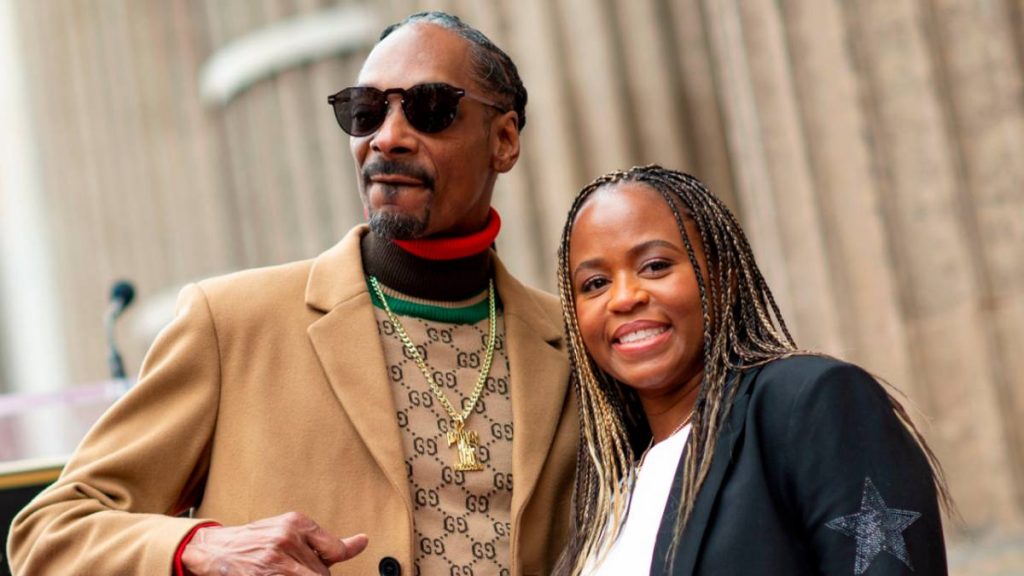 Bora Bora – Snoop Dogg and his wife, Shante Broadus, are still going strong more than two decades after tying the knot.
The couple celebrated their 25th wedding anniversary during a vacation — the rapper's first in 30 years, apparently — in the tropical South Pacific island of Bora Bora on Tuesday (June 14).
Snoop commemorated the special day with several Instagram posts, including photos of him and Shante enjoying some quality time on the beach and videos of him showering his lady with gifts at their resort, ranging from personalized cakes and beautiful flower arrangements to elegant bed decorations.
View this post on Instagram
View this post on Instagram
Shante celebrated their silver wedding anniversary with an adorable Instagram post of her own. "We Go Together? Real Bad!" she wrote in the caption. "After All These Years We Still Look At Each Other The Same *Alexa Play 'Anniversary' From Tony! Toni! Toné Please*."
Snoop left a sweet comment on her post that read, "I only have eyes 4u."
View this post on Instagram
Mr. and Mrs. Broadus were congratulated by many of their celebrity friends and peers on their milestone, including 21 Savage, The Game, Busta Rhymes, Swizz Beatz, Monica, Viola Davis, Mark Wahlburg and Heidi Klum.
"This is so beautiful. We need to see more of this love. Love y'all keep stepping in the name of Love," Swizz commented on Snoop's Instagram, while Game added, "This hard af to me."
Snoop Dogg and Shante Broadus (née Taylor) met in high school and got married in June 1997. The couple share three children — Cordé, 27; Cordell, 25; and Cori, 22 — and have six grandchildren. Snoop has another child, 23-year-old Julian, from a previous relationship.
The couple almost split in 2004 when Snoop filed for divorce, with his admitted infidelity causing friction in their relationship. But he and Shante were able to work things out and renewed their vows four years later, as televised on their E! reality TV show Snoop Dogg's Father Hood.
"I was trying to get a divorce, but I went back home and I fell back in love with my wife and kids," Snoop said in an interview with MTV. "A lot of times you get cloudy. This music industry is a mother[fucker], man, and it'll take your vision and blur it.
"But God is good, so I understand that I need my wife and my kids in my life — so I threw the papers away. I don't want to get a divorce. So if you hear about a divorce, it'll be my wife divorcing me. It won't be me divorcing her… And I made a mistake, so I'm trying to get back right."
In June 2021, Snoop Dogg hired his longtime wife as his manager to oversee his multi-dimensional career, which ranges from music and media to cannabis and video games.
"Shante has been guiding my career behind the scenes from day one," he said at the time. "She has always been my final gut check with all my decisions, and I wouldn't be where I am today without her. I am grateful to have her as my official manager, helping to build the Snoop Dogg empire together."
Check out more of Snoop's wedding anniversary posts below.
View this post on Instagram
View this post on Instagram
View this post on Instagram