Snoop Dogg Once Sold A Blunt For $10K At Charity Auction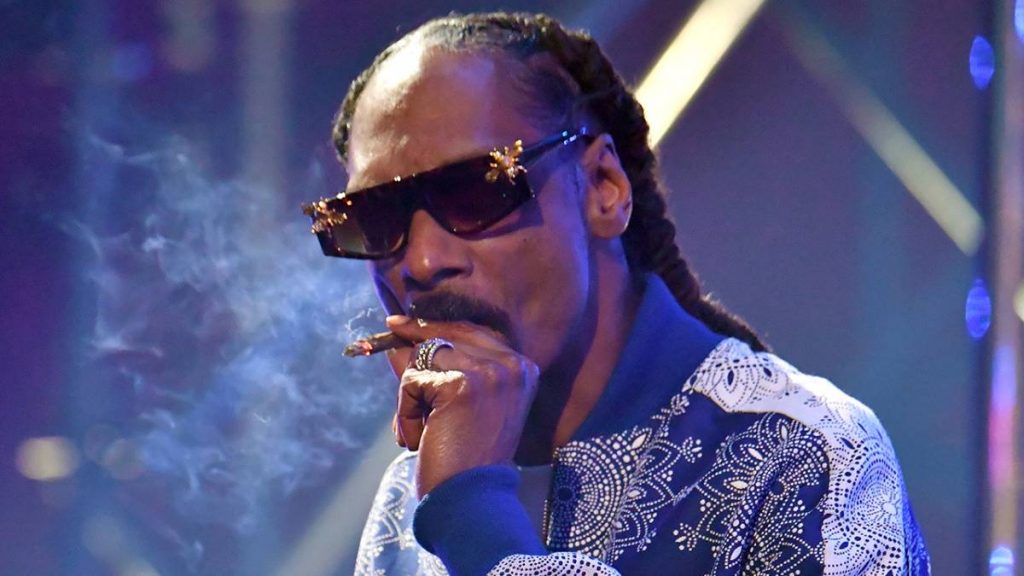 Snoop Dogg loves to smoke weed — we all know that — but apparently someone once paid $10,000 for one of his blunts at a charity auction.
In a recent interview with Variety, actor Seth Rogen and wife Miller Rogen were discussing their Hilarity for Charity nonprofit when Seth recalled the time the D-O-Double-G showed up at an Alzheimer's fundraiser and copped 10 racks for his own personal blunt.
"Snoop Dogg once auctioned off a blunt on stage for Alzheimer's," Seth said, to which Miller replied, "I think it went for $10,000." Seth continued: "I think that encapsulates how we are approaching the space differently. If you're lucky enough to be able to get Snoop Dogg to come perform at your show and auction off a blunt for Alzheimer's care and research, then I think that speaks very well to an unexpected but effective kind of melding of matters and sensibilities."
Stoner heaven wit @SnoopDogg and @Sethrogen pic.twitter.com/n4LXWoEtdC

— Wiz Khalifa (@wizkhalifa) September 14, 2016
Of course, Snoop Dogg has a seemingly endless book of stories involving weed. During a June appearance on The Howard Stern Show alongside Seth Rogen in October 2019, he revealed he pays someone up to $50,000 a year to roll blunts for him.
"I don't have time," Snoop explained. "The muthafucka rolls them and puts them in the package. Timing – that muthafucka's timing is impeccable. That's his J-O-B, his occupation. On his resumé, it says, 'What do you do?' 'I'm a blunt roller. P-B-R – professional blunt roller. If you're great at something I need, I'm hiring you."
He continued, "That's somewhere between $40,000 and $50,000 a year. Free weed, muthafucking all paid expenses. Everything free I get, he gets. I go get some free clothes, I give him some."
Not long after the interview, the Twitter account UberFacts tweeted: "Snoop Dogg employs a full-time blunt roller who makes between $40,000 and $50,000 a year," but it appears the salary has changed almost three years later. Snoop Dogg saw the post and responded, "Inflation. Their salary went up!"