Snoop Dogg 'Wishes A Muthafucka Would' Try To Cancel Him: 'Gimme A Week, I'll Be Back Up'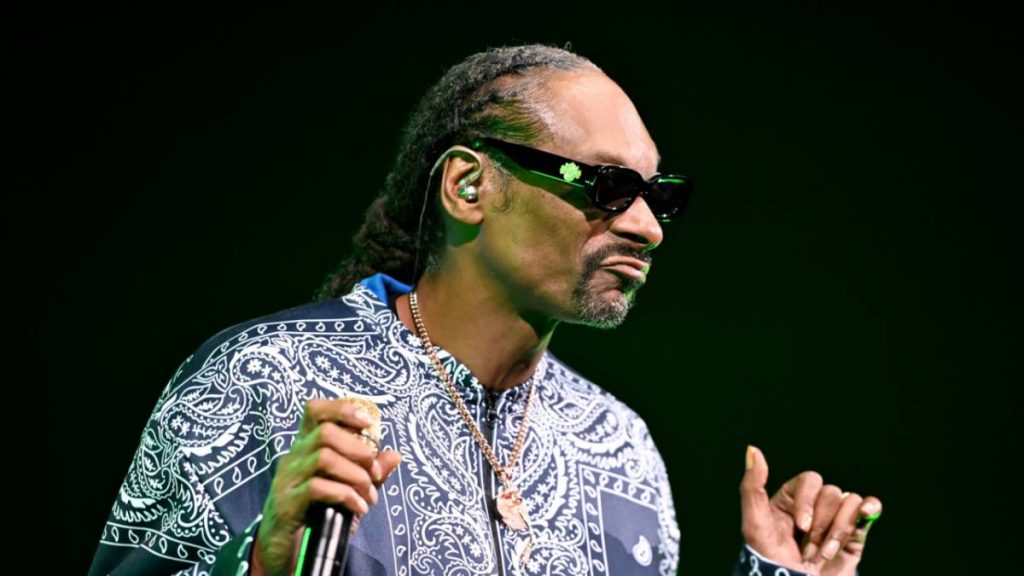 Snoop Dogg may be a wealthy Def Jam Recordings executive with a couple of mansions to prove it, but he's still got some "G" in him. During a recent Clubhouse conversation with Druski's Behind The Vest, the Long Beach legend was asked about his thoughts on cancel culture and he was quick to reply, "I wish a muthafucka would try to cancel me."
He then went on to reference DaBaby's July 2021 Rolling Loud Miami controversy in which he made several homophobic and sexist remarks as well as comedian Dave Chappelle who faced backlash for his commentary on the LGBTQ+ community during his 2021 Netflix special, The Closer.
"'Cause you see DaBaby, you see David Chappelle," Snoop continued. "You see certain muthafuckas, like, 'If you don't get out of here with that shit.' Gimme a week n-gga, I'll be back up. You know what I'm saying? You gotta believe it. You gotta know that your base is your base. The cancel community is not bigger than my fan base. Let's match up n-gga. Cancel community meet up. Line up. Cancel community, I need you n-ggas to line up."
[email protected]: snoop, what you think about cancel [email protected]: I wish I a mf'er would try to cancel me.

Tap in: https://t.co/U8VS78FCqf

— Maya (@mayawatson) January 27, 2022
Snoop Dogg has been plunged into several questionable scenarios over the years that could've warranted a cancel campaign. In February 2020, Snoop lashed out at CBS This Morning co-host Gayle King for her interview with WNBA legend Lisa Leslie, which took place shortly after Kobe Bryant's deadly helicopter crash.
During their conversation, King addressed Bryant's 2003 sexual assault case and asked Leslie, a good friend of Bryant's, if the allegations made his legacy "complicated" for her. Snoop apparently didn't appreciate this line of questioning and made his feelings clear in an Instagram post featuring a photo of Oprah and convicted sex offender Harvey Weinstein.
"Did that fake ass Michael Jackson shit to tarnish his name with them lying ass kids and here she is with a known rapist smiling and laughing," he wrote at the time. "Fuck u and Gayle. Free bill Cosby."
View this post on Instagram
With the encouragement of his late mother Beverly Tate, Snoop eventually issued a public apology to King that read: "Two wrongs don't make no right. When you're wrong, you gotta fix it. So with that being said: Gayle King, I publicly tore you down by coming at you in a derogatory manner based off of emotions…me being angry at questions that you asked.
"Ummm, overreacted. Should have handled it way different than that. I was raised way better than that. So I would like to apologize to you publicly for the language that I used and calling you out of your name and just being disrespectful."
In 2018, Snoop Dogg was also accused of cheating on his wife Shante Broadus with infamous "clout chaser" Celina Powell. According to a since-deleted tweet from Powell, she "fucked' the West Coast gangsta rap pioneer while listening to his gospel album, Bible Of Love. Powell also shared video footage of Snoop Dogg allegedly FaceTiming her along with an alleged conversation the two had.
Snoop Dogg later claimed it was all a set-up to lure her on to his yet-to-be-seen television show Clout Chasers, proving once again he's not to be tested. Snoop seems to always find a way to come out on top — no matter what.