Soulja Boy Pays Stranger $1K To Be His 'Sandwich Holder'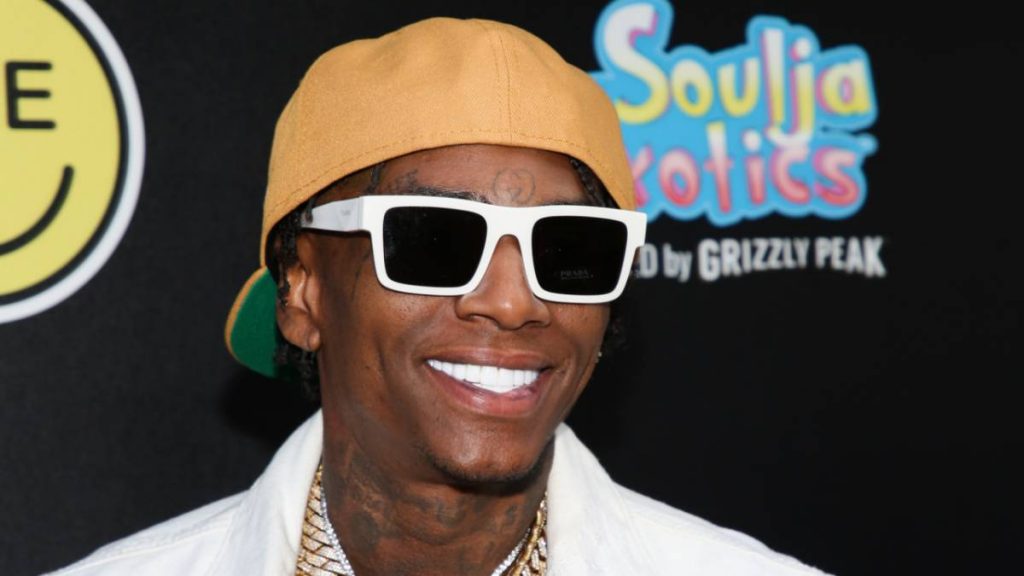 Soulja Boy recently coughed up some bread to hire a complete stranger as his official "sandwich holder," making him the first rapper to have one.
In a video that surfaced online over the weekend, Big Draco announced the news while stood next to the latest member of his team. In true Soulja Boy fashion, the rapper made it clear he's a pioneer when it comes to this particular hiring.
"I'm the first rapper with a sandwich holder," he said as he turned his phone to the man holding the sandwich. "Hold my sandwich, n-gga."
The man obliged while replying: "That n-gga gave me $1,000 to hold a sandwich. I'ma a sandwich-holding son of a bitch!"
View this post on Instagram
Hiring an official sandwich holder is just one of many things Soulja Boy has claimed to be the first rapper to do. Over the years, Big Draco has claimed to be ahead of the game when it comes to having his own video game console, going viral on YouTube and owning an iced-out G-Shock watch, among other random accomplishments.
In August, Soulja Boy even attempted to take credit for starting the trend of "Big" nicknames in Hip Hop.
"Wasn't nobody hollering this 'Big' shit before 2017. 2017, n-gga. I said 'Big Soulja,' n-gga. We know who started this shit, n-gga," he said on Instagram Live. "Big Soulja. Big Draco, I got everybody saying 'Big.' I got everybody putting 'Big' in front of they name."
Soulja Boy has also seen himself trend on social media for things he wouldn't want to be the first rapper to do. Earlier this year, the "Crank That" rapper posted a cryptic tweet that simply read: "Monkeypox," leading fans to believe he contracted the viral disease.
However, Soulja later clarified he was monkeypox-free and was simply trying to raise awareness about the virus.
"If anybody took my post wrong, no I do not have the Monkeypox," he said on Instagram Live while laughing. "I'm just seeing that they're making state of emergencies and posting about it so I was just posting about it. I'm all good."