Stacey Dash Mimics DMX In Bizarre New Video: 'Devil, I Rebuke You'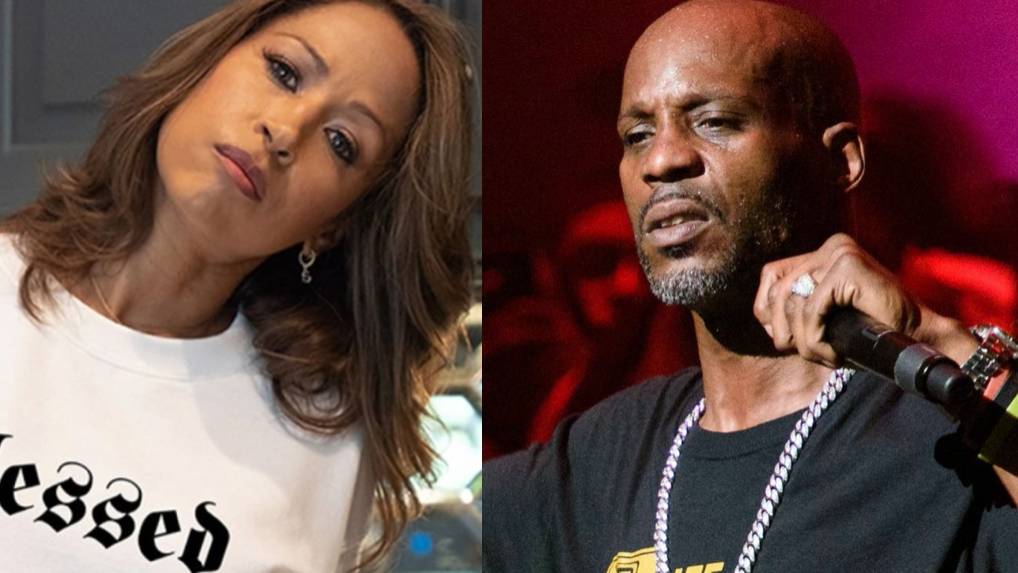 Stacey Dash has shared a new video in which she mimics the late DMX, arriving less than two weeks after admitting she'd only just found out about his death.
The Clueless actor and cousin to Damon Dash shared a tear-filled TikTok video on August 31, 2022, where she claimed to have discovered the heartbreaking news over a year after the rapper's passing.
"I didn't know DMX died," she said, before going on to condemn the disease of addiction. "I didn't know, from a cocaine overdose. I am today, six years and one month clean, and it breaks my heart. It breaks my heart that he lost to it. He lost to that demon of addiction. Please. Please, don't lose."
This led to a number of people to question where she'd been the past year or so, with some even suggesting she was using drugs again.
In a new post shared to TikTok on Friday (September 9), Dash uses DMX's 2006 single "Lord Give Me A Sign" to rebuke the "devil" as she fights to stay sober, after explaining in a previous post that the devil had been busy in her head as of late.
Passionately mimicking X on the Scott Starch-produced track, Dash raps the lyrics: "Devil, I rebuke you, for what I go through/ Been trying to make me do what I used to/ But all that stops right here/ As long as the Lord's in my life, I will have no fear/ I will know no pain from the light to the dark/ I will show no shame, spit it right from the heart/ 'Cause it's right from the start."
@official.staceydash #devil I rebuke #you ✝️⚔️ #staceydash #fyp #recovery by #sober ♬ original sound – Daryl
DMX died at White Plains Hospital in White Plains, New York in April 2021 after suffering a reported drug overdose and subsequent heart attack.
According to a statement from the Simmons family, the Ruff Ryders legend passed away less than 24 hours after his brain activity test results indicated there'd been no improvement in the six days he'd been on life support.
"We are deeply saddened to announce today that our loved one, DMX, birth name of Earl Simmons, passed away at 50-years-old at White Plains Hospital with his family by his side after being placed on life support for the past few days," X's family said in a statement. "DMX was a warrior who fought till the very end. He loved his family with all of his heart and we cherish the times we spent with him.
"Earl's music inspired countless fans across the world and his iconic legacy will live on forever. We appreciate all of the love and support during this incredibly difficult time. Please respect our privacy as we grieve the loss of our brother, father, uncle, and the man the world knew as DMX."
"Lord Give Me A Sign" was the second single from DMX's sixth studio album Year of the Dog… Again. The song hears the Ruff Ryders rapper detail the trials and tribulations he endured throughout his life, all the while seeking strength from God to win the battles he faces.
Released August 1, 2006, Year of the Dog… Again debuted at No. 2 on the Billboard 200 chart and No. 1 on the Top R&B/Hip-Hop Albums charts, selling 125,000 copies in its first week.