Suge Knight Wrongful Death Case Over 2015 Killing Of Terry Carter Ends In Mistrial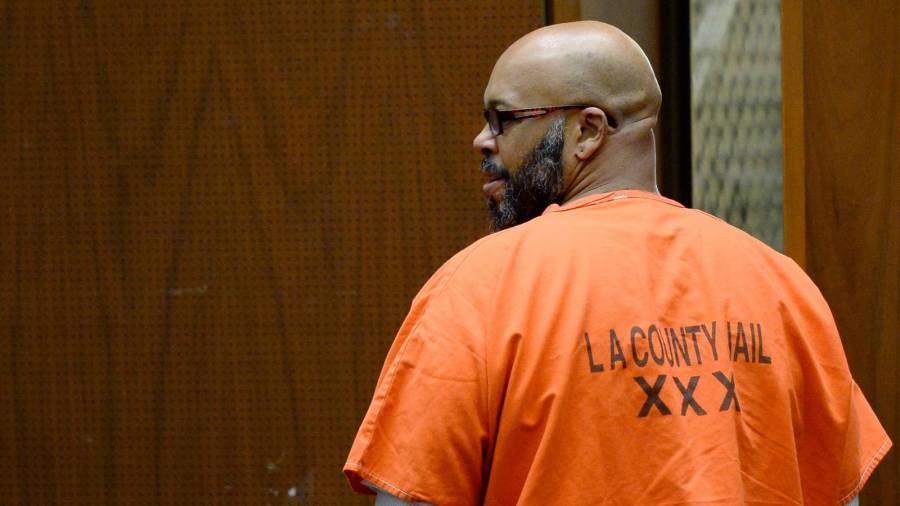 Los Angeles, CA – Suge Knight has been incarcerated since 2015 when he was arrested for the killing of Terry Carter near the set of the N.W.A biopic Straight Outta Compton. But, that didn't mean he was immune from additional consequences. Shortly after his arrest, the victim's family (widow Lillian and daughters Crystal and Nekaya) filed a civil suit against the former Death Row Records CEO.
Seven years later, a judge has reportedly made a decision. According to ABC7, Compton Superior Court Judge Thomas Long declared a mistrial on Wednesday (June 22), with jurors deadlocked 7-5 in favor of finding Knight liable. The jurors had already announced late last week they were at an impasse, but Long urged them to return Tuesday (June 21) to keep trying.
Evidently, the jurors couldn't get to the nine votes they needed to rule in the family's favor. On June 14, a lawyer representing Carter's family told a Los Angeles courtroom they should be paid $81 million for his wrongful death. As reported by Rolling Stone, it was the first time attorney Lance Behringer put a dollar amount on the Carter family's loss during the nearly month-long wrongful death civil trial. The trial reached it closing arguments a week after Suge Knight reportedly testified by video.
Knight pleaded no contest to voluntary manslaughter for killing 55-year-old Carter after an argument on January 29, 2015. Los Angeles Superior Court Judge Ronald Coen sentenced him to 28 years in prison a month after his plea.