T.I. Responds To Brian Tyree Henry's Trap Museum Comments: 'We Do Not Teach You How To Cook Crack'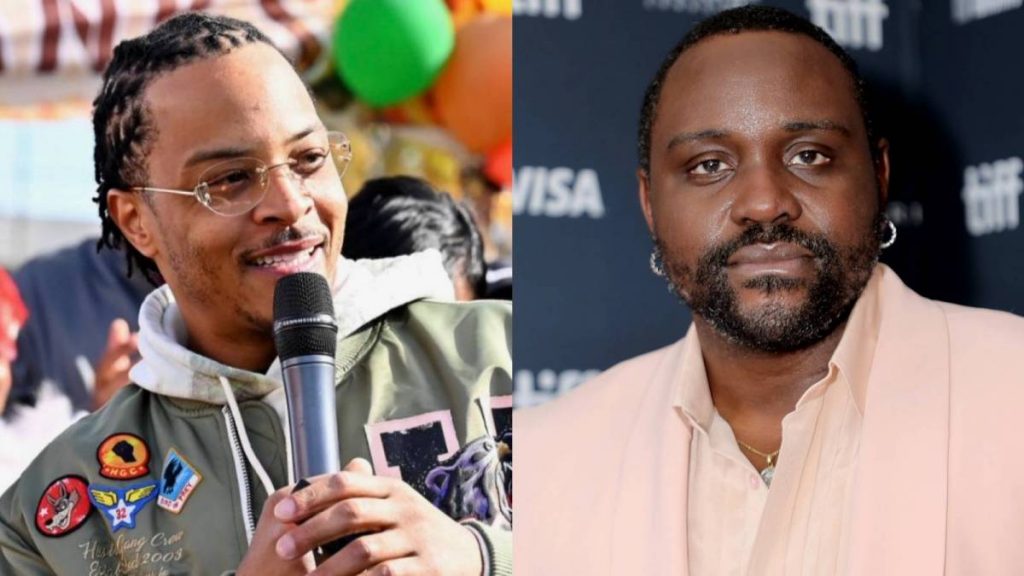 T.I. is taking the opportunity to set the record straight about the Trap Music Museum after Atlanta star Brian Tyree Henry shared some misinformation about the popular attraction.
During a recent appearance on The Kelly Clarkson Show, Henry chimed in while fellow guest Cole Sprouse was talking about his experience at the BabyLand General Hospital. As Sprouse described what led him to the Cabbage Patch Kids-themed attraction — which he visited while filming in Atlanta — Clarkson asked if he had ever heard of it.
That's when the actor segued into the reveal that he had just found out about the Trap Music Museum, which opened in late 2018.
"I just found out that there's a trap museum in Atlanta that is literally dedicated to the history of trap music," he said. "And I was like, 'I am not going to that.' Like, they have Nicki Minaj's throne from 'Beez In The Trap.' They even show you how to actually, like, cook crack in there."
View this post on Instagram
T.I. shared the post to his Instagram page on Thursday (September 15), using his caption to clear up the misunderstanding.
"Thx for the love guys & for the record…," Tip wrote. "We DO NOT TEACH you how to whip work(??‍♂️cook crack) we just ask questions in [Escape The Trap] that only the people who know how can answer. Come visit "Trap Music Museum!!"
Billed as a "living museum," the popular Atlanta attraction is home to several original paintings paying homage to artists like Rick Ross, Future, Cardi B and many more. The Hustle Gang-backed museum has become a popular attraction, with crowds lined up around the building.
The Trap Music Museum has even extended the experience beyond Atlanta, opening a second location for its Escape The Trap escape room in Nashville. Open by reservation only, the themed escape room challenges visitors to make it out of a trap house in less than 45 minutes by solving a series of puzzles and riddles.
Since opening nearly four years ago, the museum has been home to a several rotating exhibits including the pink Cadillac from 2 Chainz' Pink Trap House pop-up. The museum has also hosted a variety of it's special events, some centered around entertainment, and others touching topics including mental health and financial literacy.
In March, the museum recognized Moneybagg Yo as the 2021 Trapper Of The Year, with a private induction ceremony.
Atlanta returned for its fourth and final season on FX on September 15. After their adventures across the pond in Season 3, Earn (Donald Glover), Paper Boi (Henry), Darius (LaKeith Stanfield) and Van (Zazie Beetz) are back home in the ATL.
"I've always thought that Season 3 was our magnum opus," the show's executive producer Stephen Glover told GQ earlier this year. "This is where we did it all. But it's funny, Hiro and Donald have always said Season 4 is going to be even better."