T-Pain Tears Up While Being Surprised With His Own Day In Wisconsin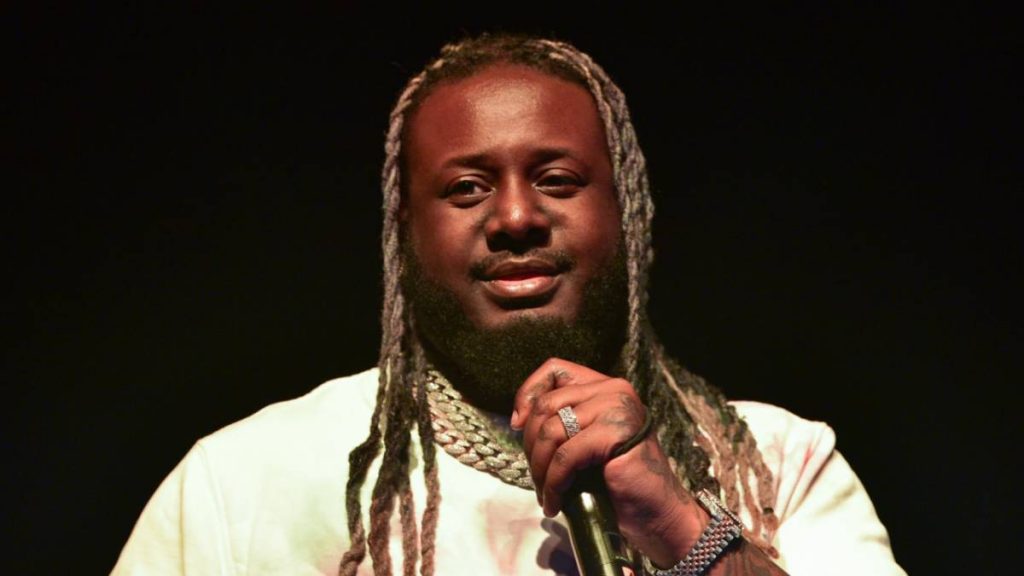 Milwaukee, WI – T-Pain showed his lyrical creativity when he rhymed mansion with Wisconsin on his 2008 hit "Can't Believe It." Almost 15 years later, the rappa-turnt-sanga was officially recognized by the Badger State during a recent stop on his Road To Wiscansin Tour.
Instead of delivering a solo concert, T-Pain treated fans to the Wiscansin Fest, where he was joined by other artists such as Lil Jon, Juvenile, Bleu, K Camp, O.T. Genasis and more.
During Teddy Pendergrass's set, state representative Kalan Haywood surprised him with a proclamation from the state office recognizing June 11 as "T-Pain Day." In clips shared on social media, Teddy Pain teared up as he received the plaque, even getting down on his knees and thanking fans for the love and support.
View this post on Instagram
The official Instagram page of the Wiscansin Fest congratulated the 36-year-old crooner with a post showing him holding the proclamation at the show.
"The Mayor of Milwaukee, @cavalierformilwaukee has proclaimed June 11th as 'T-Pain Day' to be celebrated annually throughout the state," read the caption. "State rep @kalanhaywoodwi surprised @tpain on stage at #WiscansinFest to present him with a proclamation from the state office.
"The proclamation recognizes 'Wiscansin Fest' as an annual event acknowledged by the state of Wisconsin. Thank you @cityofmilwaukee and the entire state of Wisconsin for this incredible honor."
View this post on Instagram
Having already established himself as a legend in music, T-Pain is now achieving notoriety in other avenues as well. During a recent conversation on Steve-O's Wild Ride! podcast, the Auto-Tune crooner revealed he makes more money playing video games on Twitch than he does from music.
"I'm making more money off of video games than I have made in the last four years," he said. "Just playing them. Playing video games."
He continued by saying he doesn't know why Twitch keeps giving him money, especially since he considers himself terrible at video games.
"I think that's what makes it better," he added. "I mean there are definitely good players out there that make a ton of money, but I think the entertainment that comes from somebody like me being trash at it, I think that's just more valuable and more entertaining."
Relive "Can't Believe It" featuring Lil Wayne below.