Why Jim Jones Has Never Been In A Rap Battle: 'I Don't Got Thick Skin Like That'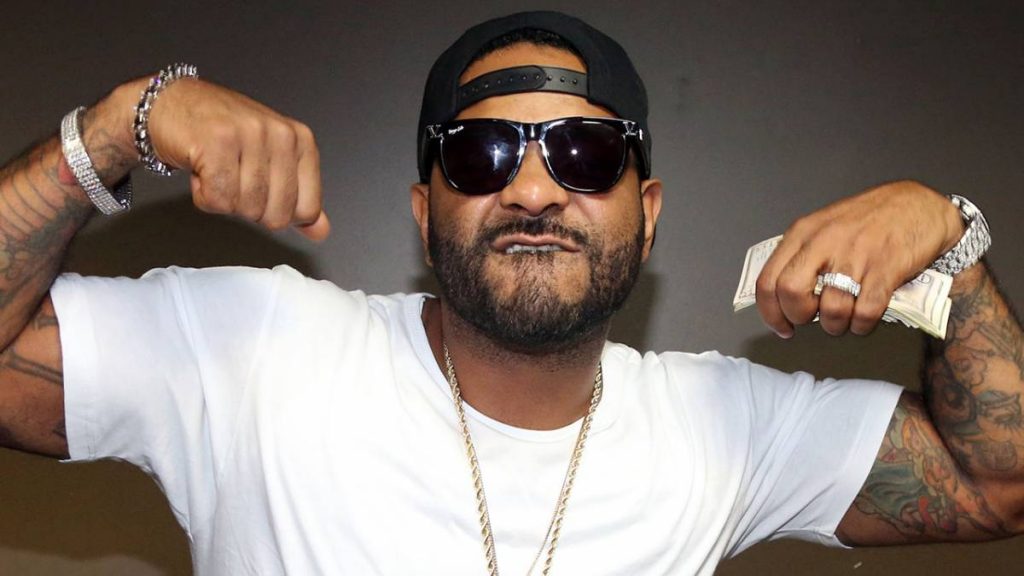 Jim Jones isn't sure about getting involved in a rap battle. During a sit-down with Level, the New York legend said he's far more comfortable in a studio than duking it out lyrically with another MC.
Done as part of a new segment titled How I Got Here, Jones explained his come-up in short candid tidbits and said quaintly that rap battles just never seemed like something he was cut out for.
"I've never rap battled," Jones said. "I've partaken in some cyphers, but I don't got thick skin like that to have somebody talk about me in their music. I don't think it's gonna go the way they want to."
Jones then explained how this doesn't mean he's afraid to push outside his comfort zone.
"I don't see too many hustles that I'm scared of doing," he said. "The hustling came from Harlem. The rap game just enhanced my hustle."
While Jim Jones might not feel built for a rap battle, this doesn't mean he's one to back out of a confrontation. The "We Set The Trends" rapper recently teamed up with Maino to form the Lobby Boyz, but during a visit to Gillie Da Kid and Wallo's Million Dollaz Worth Of Game podcast, the Big Apple rhymers revealed that they actually weren't the biggest fans of each other when they first met. Thankfully, they both decided to hash it out inside an Atlanta mall.
"We had a Mexican standoff," Maino said of the encounter. "I was on the escalator going up, Lenox Mall. Jim Jones had to have 30 n-ggas with him I had my brother 80 with me, it was like four or five of us. I'm going up, and I see these n-ggas going down, and they see me and I start counting and I'm like 'Damn, that's a lot of n-ggas.' So I got to the top of the escalator, something say turn around and them n-ggas coming back up."
Jones continued, "80 and Sheek, Sheek is my OG, similar to how [Maino] and 80 move. But they knew each other very tight from being in the street. So at that point, they kind of intervened, and they was saying what they was saying and it was just somehow me and him walked by ourselves to Bloomingdale's."
They ended up stepping to the side and talking, and the rest is history.
Check out the Lobby Boyz most recent single, "Slide" with Fivio Foreign, below.