The Game Checks Akademiks Over Street Rap Comments: 'Catch A Bullet Or Something To Know This For Real'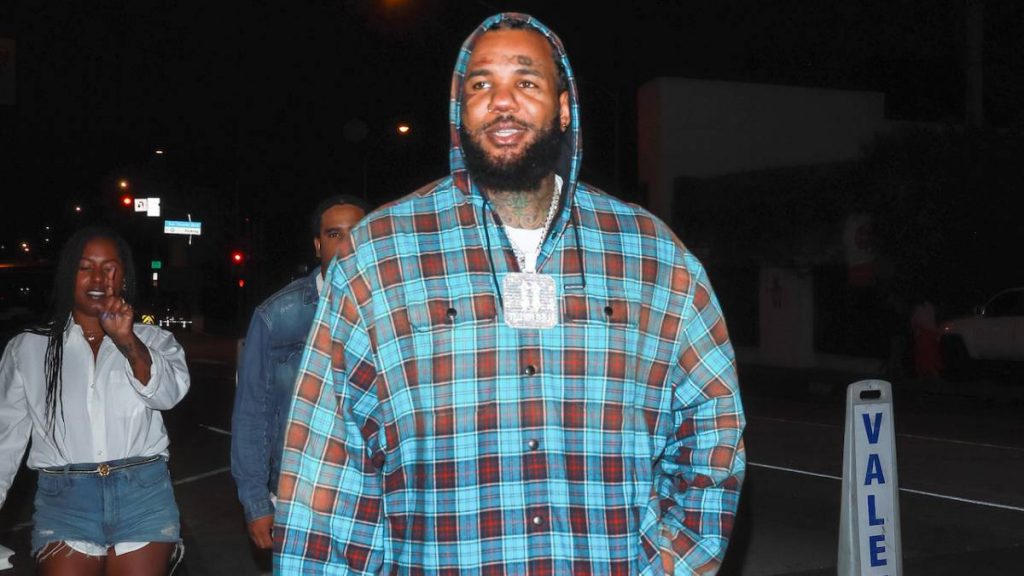 Believe it or not, Clubhouse is still a popular networking tool for the rap industry, especially for Wack 100 who seems to prefer the platform.
In a clip of a Clubhouse conversation shared to YouTube last week, Wack 100, 6ix9ine, Akademiks, The Game and several others were discussing Lil Durk's lyrics, which often revolve around violence. The question was whether Durk would "slide on" anyone in real life.
As Akademiks attempted to outline his argument, he claimed the music industry isn't the "streets," which appeared to wake up The Game who'd been unusually quiet up until that point.
"I'm sittin' here listening and Akademiks, you made some fucked up points," he said. "This shit — you sayin' the rap shit ain't the streets shit. N-ggas been smoked — rappers, regular n-ggas, street n-ggas […] Since Biggie and Pac died, this shit been rap and street shit.
"Bro, y'all better get off this, get from behind the muthafuckin' computer screen and catch a bullet or something to know this for real."
Akademiks, who's never at a loss for words, fired back and said that "wasn't [his] point." He was then asked if he believed he was part of the problem as someone who continually posts inflammatory posts involving various rappers. He argued what he did paled in comparison to rappers who rap about "killing somebody or them selling drugs."
Wack 100, The Game's longtime manager, wondered why he got so much flak while other publications and blogs post similar content. Game replied, "Cause that n-gga Akademiks, that muthafucka is Uncle Ben. He on front of the rice, n-gga that's why. You go to Shade Room, it ain't no face on Shade Room, you don't know who runnin' that … The n-gga Akademiks shit is Akademiks."
While The Game may believe the streets is always part of rap, Soulja Boy had a different take. In a January interview with HipHopDX , the "Crank Dat" rapper was asked about some of his favorite new rappers, when the gravity of losing dozens of rappers to violence or prison in 2021 sunk in.
"I got favorite new rappers, but they be getting locked up," he said. "Free the young talent, man. We got to keep our new talent out the streets. Every time I find a new rapper, they getting locked up. So free the young rappers, man. I know it's hard in the streets, but you can't be in the streets and be a rapper at the same time. You got to separate it."