The Weeknd 'DAWN FM' Is An 80s-Thrill Ride With R&B, Hip Hop, Pop & Disco For Wheels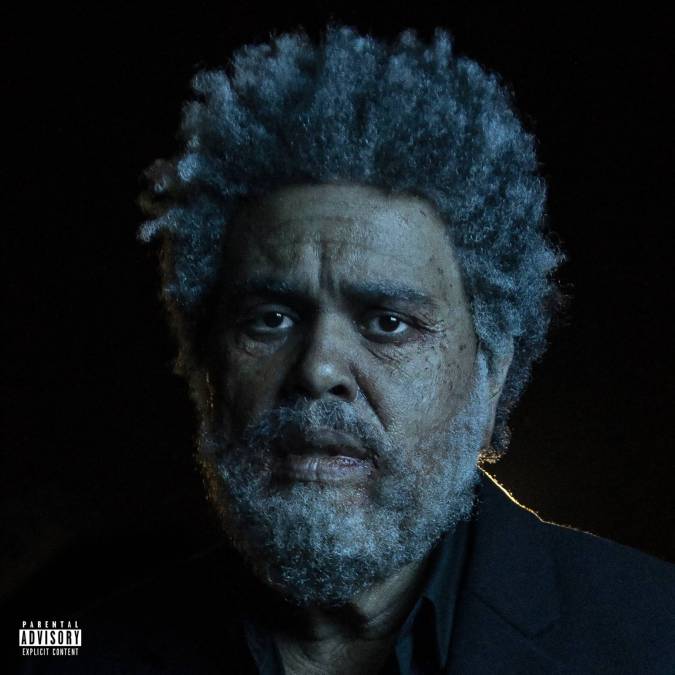 The Weeknd is far removed from the faceless enigma that the world met at the beginning of his career.
His introduction as a dark, seductive R&B voice resonated immediately in the early 2010s, soundtracking taboo late-night exploits and countless degenerate rendezvous with standout tracks from Trilogy ("Wicked Games") and Beauty Behind the Madness ("The Hills"). The moral murkiness of his lyrics, combined with enthralling production that blurred lines between pop and R&B, turned songs such as "Losers" and "House Of Balloons/Glass Table Girls" into generational anthems, leading fans deep into an era of darkness and promiscuity.
As his popularity among the public skyrocketed in the last decade, the Toronto superstar displayed a penchant for constantly evolving. Instead of sticking to the tried and true formula that netted him critical and commercial acclaim, The Weeknd made it clear that each stretch of his artistry was distinct from the other.
His fifth studio album, Dawn FM, is the spiritual and sonic sequel to his smash record After Hours. Capitalizing on the goodwill from hits such as "Heartless," "Snowchild" and "Blinding Lights," Weeknd veered into a creative wormhole. Trapping himself and the listener in Purgatory, he embarks upon a love letter to the era marked by the metallic sounds of Depeche Mode, The Human League and all-night disco parties. Letting synths and lush melodies envelop the listener, the euphoria of 80s R&B, new wave and synth pop carry the superstar to a new height.
This hyper-focus on a singular sound is a heat check for The Weeknd, whose ability to weave multiple genres into one project was previously a perceived strength. Strictly adhering to high-powered disco principles, he uses minute intricacies to captivate the listeners and avoid becoming stale for 16 tracks. Successive tracks "Gasoline" and "How Do I Make You Love Me" are frighteningly similar, mixing together easily with production help from Oneohtrix Point Never and Swedish House Mafia. Both could provide the backdrop to a sweaty, cocaine-fueled stint at a beachside club in Miami in 1984.
The Canadian megastar avoids the pitfalls of cheap, nostalgia bait by earnestly repurposing and breathing life into deep cuts from a bygone era. "Sacrifice" flips an electrifying guitar riff from an Alicia Myers hit, doing his best King of Pop impression for the new age. "When you cry and say you miss me/ I lie and tell you that I'll never leave," he croons, using a classic groove section as the backdrop to the emotional toxicity that the modern generation loves him for.
On the most endearing moments of Dawn FM, insecurities and anxieties are on full display, giving his listeners substance to latch onto amid the time travel. Over a 1983 Japanese city pop sample on "Out of Time," he sings, "There's so much trauma in my life/I've been so cold to the ones who loved me, baby." Framed by a tragic Quincy Jones monologue involving generational trauma and a nihilistic Jim Carrey outro advocating for the release of death, the twinkling ballad grants a sliver of the personal detail that's been missing from his surface-level emotionality in the past.
"Is There Someone Else?" and "Starry Eyes" are clear highlights, where his relationship paranoia ekes out in breathless ballads packed with intermittent synths. On these tracks, the atmosphere is pristine, with the singer's tone in perfect balance with the production. This alignment is thrown off on "I Heard You're Married," where the inclusion of Lil Wayne's swaggering verse doesn't quite mesh with the insecure begging of The Weeknd.
Dawn FM is an exhibition of pure ambition from an artist that's reached the mountaintop. Following a No. 1 album and an astounding Super Bowl performance, the Weeknd would have been well within his rights to pack it up and coast for a couple of years. Many artists that have achieved less have done it. Instead, he sought to prove that he holds the ability to evolve creatively without fear of retribution. Stylistically, it was a logical progression. His obsidian, metallic sound from the early stages of his career exists in the same realm as his shimmering disco exhibition.
This type of feat, achieved by a thematic and sonic reinvention, was necessitated by a full-acceptance of the superstar image and confidence. It's apparent that this was the album The Weeknd always wanted to make, whose flair for the dramatic and glamour always aligned with the bygone icons of the 80s.
Repeat Me:
Fan Feedback:
#DawnFM is highly addictive!!! pic.twitter.com/SMHIRiSaa7

— nis / 103.5 DAWN FM (@lostinthehours) January 9, 2022
103.5 Dawn FM is my new favorite radio station

— sɐɯɯ メ? (@sammxotwod7) January 10, 2022
'Dawn FM' has no skips…..

— X.ᴅᴀᴡɴFM.O (@X_dawnfm_O) January 11, 2022