Rick Ross & Dreamdoll Take Over A Digital Strip Club In 'Wiggle' Music Video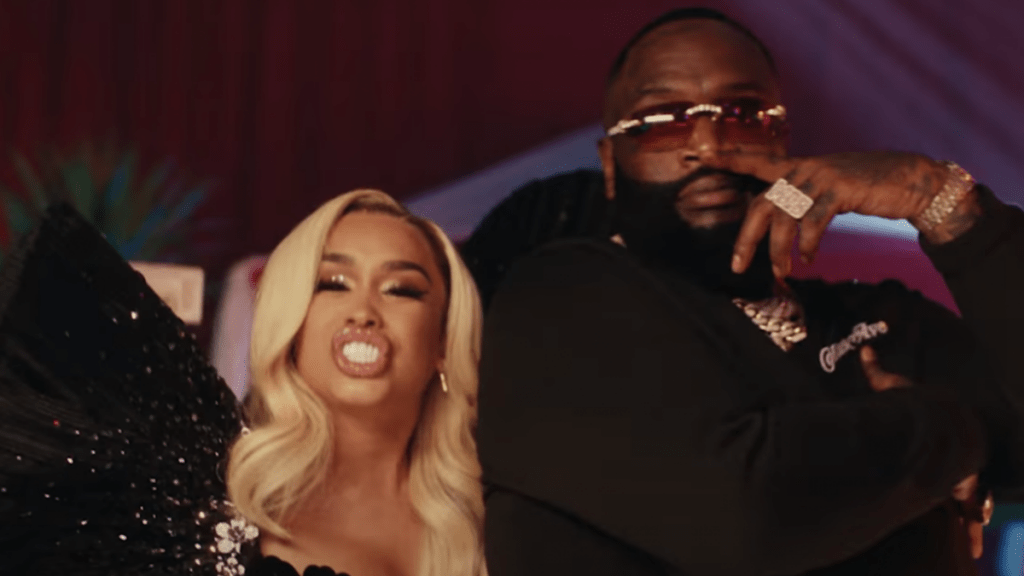 Rick Ross returned on Thursday (January 13) with another visual from his Richer Than I Ever Been album. Like McDonald's slings cheeseburgers through the window, Rozay envisioned a virtual drive-thru strip club with the help of DreamDoll for the Wiggle" music video on Thursday (January 13).
Ross rhymes on a red carpet while his friends pull up wide-eyed in their exotic sports making it rain dollar bills with twerking women pole dancing everywhere they looked.
The Bronx-bred DreamDoll steals the show first with her fiery assist letting her hustler ambitions known and then leaves viewers with a lasting image of her dropping it low in a skin-tight leopard suit.
View this post on Instagram
"Shit in my trunk heavy, who know how much time it get you/Yo Rozay, this shit outta here, we got a missile," she raps to close out her verse.
"Wiggle" is an interpolation of the Snoop Dogg and Jason Derulo 2014 hit by the same name. Fans can expect plenty of more heat to kick off 2022 from Rick Ross.
While Richer Than I Ever Been largely came and went without making much of a dent in 2021's Hip Hop landscape, the MMG boss is planning on shaking rap's cages with the deluxe edition of the album which is slated to be released on January 28. Features set to make guest appearances aren't known at this time.
Whet your appetite by watching the video below.