The Weeknd Drops Bizarre Animated Video For 'How Do I Make You Love Me'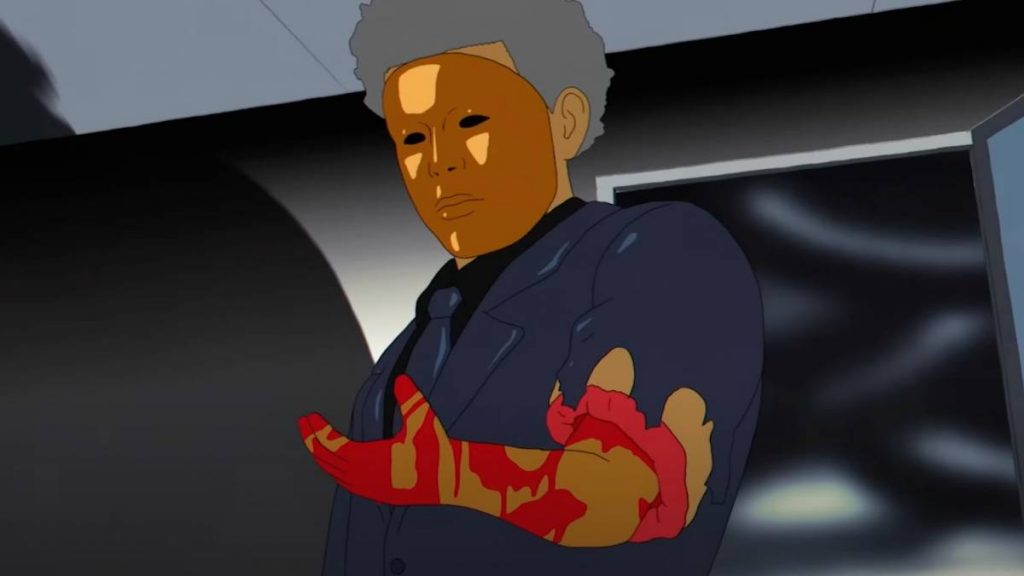 The Weeknd has released a music video for his Dawn FM track "How Do I Make You Love Me" — watch it above.
Directed by Jocelyn Charles with some creative direction coming from Cliqua, the animated video, which is the fifth to come from the singer's latest project, continues the story told at the conclusion of Abel's previous visual for "Out Of Time," where he's lying on a hospital bed and a doctor — played by Jim Carrey — puts a mask on his face.
The Weeknd wakes up from his slumber with the mask on and attempts to leave his bed, but nurses try to keep him from doing so to no avail. Things get weird when a nurse rips off The Weeknd's arm to show a much smaller one before he jumps out of the window and crashes onto the pavement.
Fans are then taken on a wild visual ride that finds The Weeknd being chased by a giant moth, attacked by a sewer-dweller and losing the rest of his body in a very grotesque way.
View this post on Instagram
The Weeknd is currently touring the country as part of his After Hours Till Dawn Tour, with his next show scheduled to take place at Soldier Field in Chicago on Sunday (July 24). He's already touched down in Philadelphia, New Jersey and Foxborough, Massachusetts, with other planned dates in Detroit, Miami, Atlanta and more.
At the aforementioned Philly show on July 14, a 32-year-old man died after falling from escalator rail at Lincoln Financial Field.
According reports, Hugo Sanchez was sitting on the rail when he lost his balance and fell approximately 40 feet. He was rushed to Thomas Jefferson University Hospital and pronounced dead shortly after his arrival.
In other Weeknd news, the singer recently unleashed the first trailer for his upcoming HBO series The Idol — check it out here.