Tone Loc Reminisces On The Late Coolio: 'He Is Heavily Missed'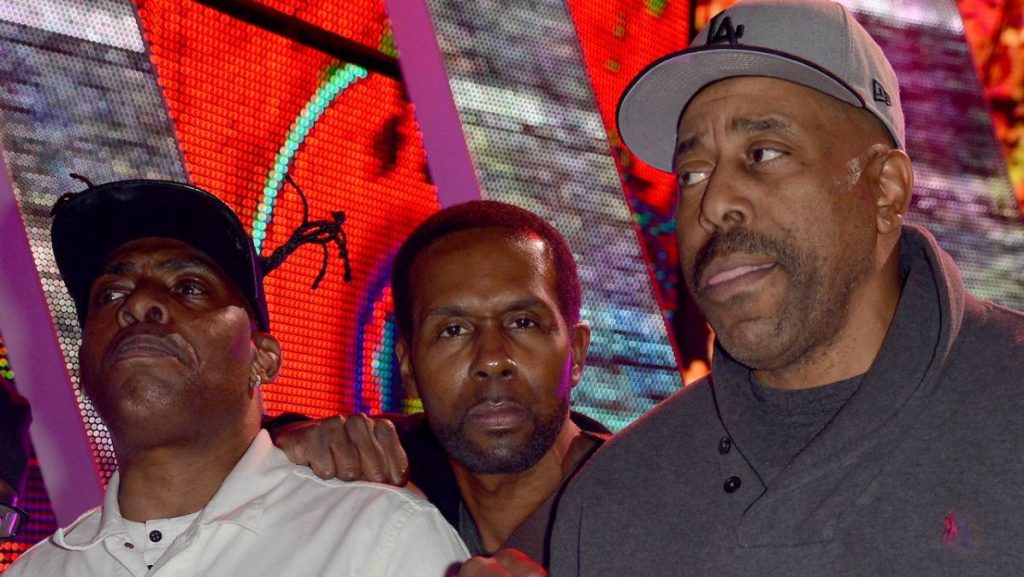 Tone Loc and Coolio were contemporaries in Hip-Hop and maintained a long friendship. Recently, Tone Loc and Coolio had been tour mates for the better part of a decade as part of the I Love the 90s Tour.

In a recent interview published by TMZ, Tone Loc got emotional when he was approached outside of LAX and asked about the loss of Coolio, who passed away on Sept 28 at age of 59.
Tone Loc, born Anthony Terrell Smith, told the outlet how Young MC and the late Shock G, who died in April 2021 of an accidental drug overdose, performed at his brother's funeral 16 years ago.
"I would say myself, Young MC and Rob Base, probably performed the most with Coolio, realistically," the rapper told TMZ.  "The show we were just coming from last night in Orlando, Florida he should have been on that. It was gonna be myself,  Sugar Hill Gang, Young MC and Rob Base. And Coolio should have been up in there."
Tone Loc, the veteran MC of "Wild Thing" fame, went on to recount how Coolio performed for his brother's funeral 16 years ago for free. "I will never, ever forget that. He did that just be cause he loved my brother."
Though no official cause of death has yet to be revealed, it has been mentioned in numerous publications that asthma and cardiac arrest may have lead to Coolio's untimely passing.
As was previously reported by HipHopDX, Coolio was in talks to link with production company Fan Rebellion, according to the company's CEO Jimmy Maynes, to finalize plans on a setting up a series of shows as part of the Hip-Hop residency series Boombox!
Coolio was slated to headline 10 shows at the venue that would have ran from the end of October through the second week of November.
As with many artists who have passed away, Coolio's songs saw a large jump in streams following his death. The 264 % rise in streams vaulted his hit "Gangsta's Paradise" back onto the charts. Watch the video for it below.