Tone Lōc & Young MC Talk Advantages Of Being In Hip Hop's Over 50 Rappers Club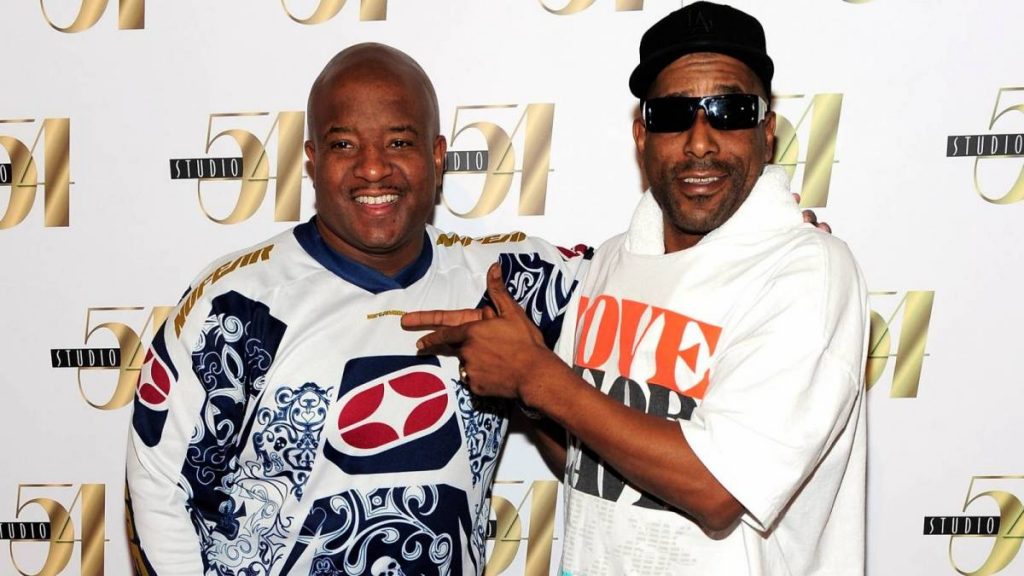 Exclusive – Tone Lōc proudly proclaimed he was 56 years old during a performance at Fiddler's Green Amphitheater in Denver last month as part of the I Love The '90s Tour. As the former Delicious Vinyl artist sailed through live renditions of "Wild Thing" and "Funky Cold Medina," there was a sense he couldn't believe how long he's been able to sustain his career either.
Young MC, his longtime friend and collaborative partner, was waiting backstage as Tone finished his set. At 55, he's been touring for most of his adult life, something he recognizes as a blessing. After all, Hip Hop is often thought of as a "young man's game," but that couldn't be further from the truth.
Some of the most revered and prolific MCs/producers are over 50, including Public Enemy's Chuck D, JAY-Z and Dr. Dre. Speaking to HipHopDX in the greenroom, Tone Lōc and Young MC both marveled at their current positions.
"I'm just like, 'Wow' — I'm so happy I'm in the over 50 club," Tone says, to which Young MC adds, "I'm happy to be here because there's a lot that have gone. A lot that have gone."
View this post on Instagram
And Young MC is right; an army of artists haven't made it past 30, let alone 50. From Mac Miller(26) and Big L (24) to Biggie (24) and 2Pac (25), there have been seemingly endless rappers who have prematurely left this planet, only to be remembered by posthumous releases, murals and anniversaries. But there's still an appetite for Hip Hop from the '80s and '90s and fortunately, some of the originators are still here to perform it.
"The interesting thing is people used to poo poo '80s music, until a lot of the artists and the fans from the '60s music and the '70s music were dying off," Young MC explains. "And they didn't want to skip over necessarily a generation or whatever a decade. So you see a lot of '80s fans. There's a lot of '80s festivals that go out now."
Tone Lōc continues, "I think it's like this in the United States. Honestly, this is what I see. A lot of the '80s music — and I'm talking rap specifically — in my years, the rap sound was kind of lower if you listen to it. And then I think like in the '90s, when they started like adding like the bass and the drums type of thing, it became more of like a dance. You could actually like really dance to it.
"Not just listen to it and it was like, OK, nod your head. Now I think once they started being able to dance to it, I think that brought like a wider range. Everybody likes to have fun and be able to dance, and I think that's why so many people listen to it because they can dance to it."
Over the years, both Tone Lōc and Young MC have learned invaluable lessons about how to move in the music industry. Granted, they weren't always easy lessons, but they've figured out how to avoid making the same mistakes.
"One thing about being this age, is that you learn to not take yourself so seriously," Young MC says. "So you don't let anybody walk all over you, but you don't take yourself so seriously. Like I know of groups that won't get into a limo that's over three years old.
"There's stuff that you can make people do if you're famous, but if you're a younger person, you might make somebody jump through a hoop. Whereas now it's like, they're doing their job. I'm doing my job. I'm getting my thing done. I'm getting paid. Let's get it done."
Tone chimes in, "Get it done, get out. Get it done. Get out!" Young MC continues, "Even if all this stuff, all the bells and whistles aren't there, the shows are called grinders. That's what Lo calls them. You just kind of grind your way through it, get paid and get out of there."
Tone also points out touring isn't always "glamorous" like people often think it is. As he explains, "Sometimes it gets tough. But the one thing about it, I must say it has kept me a little younger. I must say because when I look at a lot of these old TV shows and these old movies, they're always talking about people over 50 being old. I don't feel like an old man."
Young MC agrees, saying, "I know for me, when I hang around people my own age, outside of the music business, they look and feel older than me than I am." Tone replies, "We are spoiled on. We pretty much do get to do what we want to do whenever we want to."
Hip Hop is one of the only genres that seems to put a cap on an artist's age. Meanwhile, The Rolling Stones' Keith Richards and Mick Jagger and The Beatles' Paul McCartney are encroaching on their 80s (in fact, McCartney turned 80 on June 18) but selling out arenas like nobody's business. But if Tone Lōc, Young MC, JAY-Z and Chuck D are any indication, Hip Hop legends will continue to rock the mic — it's up to the fan if they choose to listen.