Tony Yayo Recalls J. Cole Auditioning For 50 Cent Before JAY-Z Deal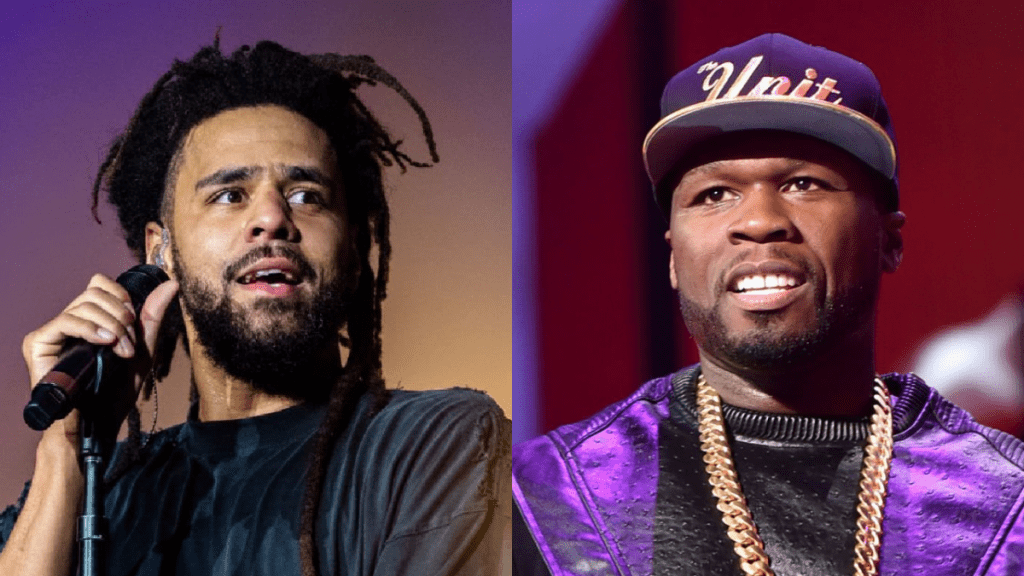 50 Cent had the opportunity to sign J. Cole before JAY-Z, according to Tony Yayo.
During a recent interview with VladTV, the former G-Unit rapper recalled bringing a young Cole to 50's house in Connecticut, where he played him material from his 2007 mixtape The Come Up.
"I was on J. Cole early," Yayo said. "When J. Cole was in 50's crib, he was in the basement playing 'Simba' and all that, before he was signed with Jay."
However, 50 ultimately passed on signing the future Dreamville star, who in 2009 became the first artist on JAY-Z's fledgling Roc Nation imprint.
Tony Yayo previously touched on introducing J. Cole to 50 Cent in an Instagram post in 2015, lamenting the fact that he slipped through G-Unit's grasp.
"TBT Overseas with J. cole it's crazy he was at @50cent crib playing Simba I knew he was going to blow before Jay signed em," he wrote in the caption while sharing a photo of him stood next to Cole.
"If the Label let me do the A&r work Cole, DannyBrown, and a couple other mainstream artist would have been on the Unit."
View this post on Instagram
J. Cole opened up about his visit to 50 Cent's house during an interview with VIBE in 2013, revealing 50 apparently passed on him because he thought he was a "skinny jeans" rapper.
"I was unsigned and my name was starting to get around the industry," Cole explained. "'Lights Please' and 'Lost Ones' were making their rounds, but it wasn't no real action yet. I ended up in Connecticut at 50's crib and he wasn't home that night but people was still in his crib.
"[Tony] Yayo, Sha Money [XL] and a couple other people were there, but [Lloyd] Banks wasn't that night. Yayo was going nuts, like, 'Son!' When I see Tony Yayo today we still talk about that. It was a crazy night."
He continued: "After that, Sha Money was trying to fuck with me heavy. He was like, 'Son, look, I'm playing 50 your shit.' Supposedly, the story is that he played 50 my shit and 50 wasn't sure. Like, 'I don't know, man. Is he one of these skinny jeans n-ggas?'
"He couldn't see it, but it was a good time in my life. It was brand new, fresh. Being in that crib was amazing."
Despite passing on signing him, 50 Cent later praised J. Cole during an appearance on BET's 106 & Park in 2011.
"I think [J. Cole's] good," he said when pressed for his opinion on Hip Hop's new generation. "He's in motion. I think [JAY-Z] is going to stand next to him now. He did some numbers. He aight. He cool. Let him in, Jay."
Cole and 50 also worked together on "New York Times," a bonus track from Cole's 2013 sophomore album Born Sinner.
"He just happened to be in L.A. and I had that song," the North Carolina native told MTV's RapFix Live of the collaboration. "I'd stolen 50 Cent melodies and was humming it on the hook like, 'Man, if 50 do this hook, it'll be so amazing.' And he came through the studio in L.A., so it was crazy.
"I played him the joint, and when the hook came on, he was like, 'I could tell you was thinking about me when you did the melodies,' so he just sat and filled in the words. I got to literally watch 50 Cent sit there and write. It was wild."
J. Cole isn't the only rap star Tony Yayo tried to sign. The Queens, New York native claimed he was also early on Nicki Minaj, French Montana, Max B and Danny Brown, but they, too, were snubbed by the suits at G-Unit Records.
"That's one of my talents, finding the next ones," Yayo bragged to VladTV. "It's easy."