YK Osiris Shuts Down Diddy 'Boy Toy' Rumors: 'I Ain't Worried About It'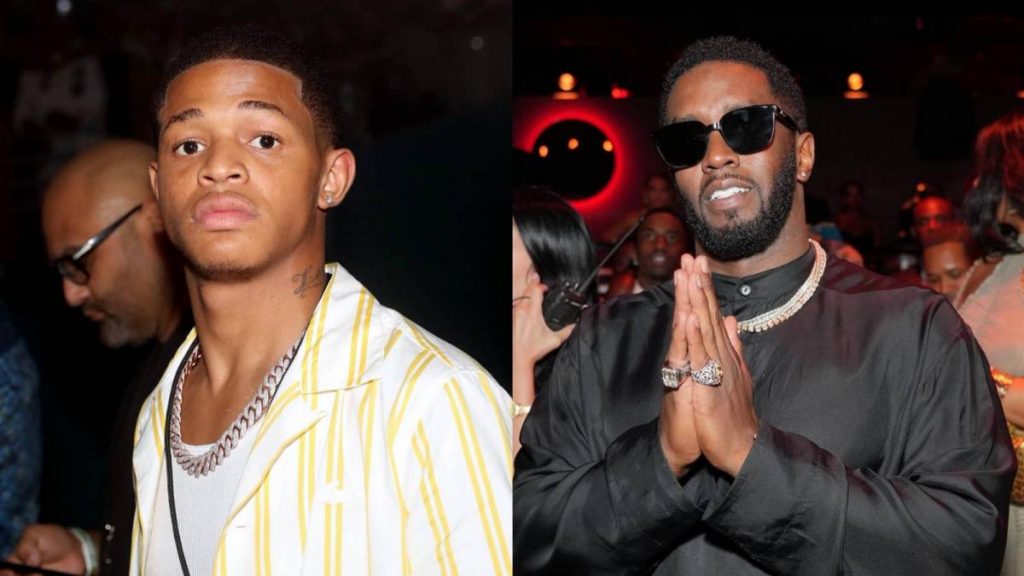 YK Osiris has heard plenty of rumors about himself over the years, but none as egregious as the one involving him and a certain Bad Boy by the name of Diddy.
During a recent visit to The Breakfast Club, the Florida native was asked about the craziest rumor he'd ever heard about himself.
"What's that rumor? They say, uh… Nah, I ain't gon' say that," Osiris answered, stopping himself before his train of thought could continue.
DJ Envy then asked if he was going to mention the rumor about him and Diddy, at which point YK Osiris got up out his chair, laughing, and paced back and forth in the studio. Charlamagne Tha God then asked the pair what rumor they were referring to.
"They said that he was Diddy's boy toy," Envy said to Charlamage, who proceeded to do a quick Google search about the story. "I was in Jamaica with him," Osiris explained while Charlamagne looked it up.
"Oh, I see it now," Charlamagne said, after finding a story on the alleged relationship. He then read out the headline: "YK Osiris in Jamaica with his alleged boo Diddy," before asking the Def Jam singer: "Why you did this to Diddy, man? That's messed up, man."
"I don't know what happened with that," Osiris said. "It be crazy little talking stuff … I ain't worried about it … A lot of people don't care about it … I was laughing."
YK Osiris then explained the reason he was in Jamaica was because he was on vacation with a woman, and although Diddy was also on the island, they weren't together.
Check out YK Osiris' interview on The Breakfast Club below, with the Diddy comments coming around the 23:04 mark.
In other YK Osiris news, the Jacksonville crooner recently seized a moment to make a move on Lizzo in a very flirtatious Instagram video.
Osiris was lying on his back when he made his very public display of affection, encouraging the Special singer to check out her DM's.
"What's up Lizzo? I just wanna say hey," Osiris said. "You beautiful Black queen. I don't wanna go too far but you're beautiful and yeah. Check your DM though, alright?"
While it's unclear if Lizzo ever responded to Osiris's advances, she has previously admitted that she has a penchant for drunk DMing celebrities.
In a TikTok video uploaded to Lizzo's account in 2021 titled "Don't Drink & DM," the Grammy Award-winner claimed she slid into the DM's of Captain Americaheartthrob Chris Evans after a bit too much booze.
Meanwhile, Diddy's debut album No Way Out reached a significant milestone last month when it turned 25 years old. To mark the occasion, the Bad Boy Records mogul released a special anniversary edition of the classic LP.
Diddy is also planning on releasing a colored vinyl reissue on November 4 to open Hip Hop History Month, marking the first time No Way Out will be available on wax since its original 1997 release.