Tony Yayo Suggests Young Buck Should've Left 50 Cent Beef Alone: 'He'll Destroy You'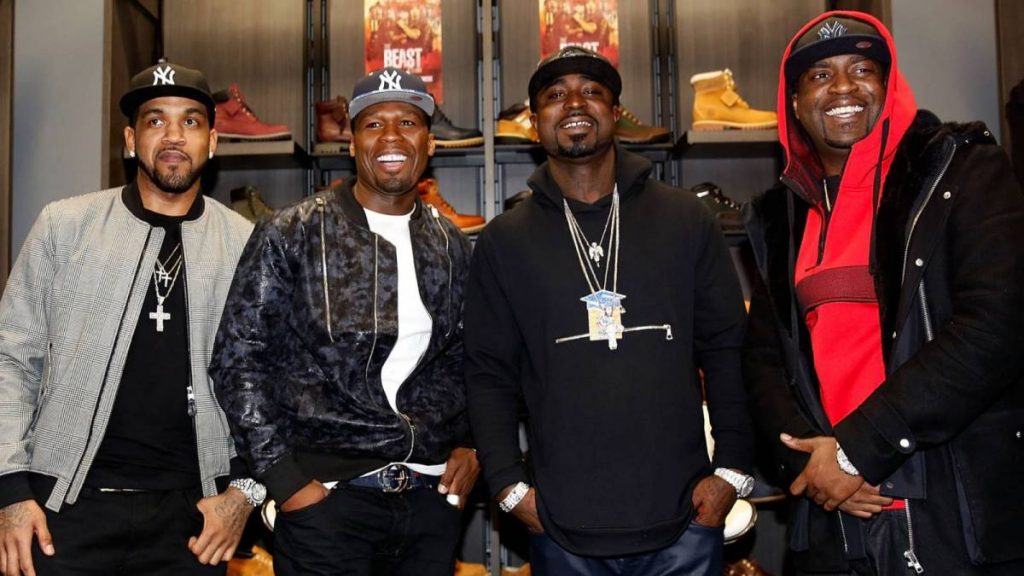 Tony Yayo has spoken out about Young Buck's alleged relationship with a trans woman and his ongoing beef with 50 Cent.
In a new interview with VladTV, the G-Unit rapper was asked about Buck's frequent run-ins with the law and the rumors about his sexuality. Before Vlad could finish his thought, Yayo hopped in with a quote.
"'No man is your friend, no man is your enemy, every man is your teacher,'" he said. "I heard that before. So every man is your teacher, so you learn from your mistakes. But if you're out there and the cases you catchin' like domestic wild shit, people gonna come for you. Nobody's exempt from jail. You do some dumb shit, you're gonna go to jail.
"As for the transgender thing, that's more his choice. He had some superstar chicks that he used to … I don't want to say any names. He was doing his thing. I just know him for that. He was a cool guy. He was always unpredictable to me."
Yayo then suggested Young Buck should've backed down from 50 Cent when they started feuding. Anyone familiar with 50's social media behavior knows once he sinks his teeth in, he has a difficult time letting go — just ask Teairra Marí. 
"Now the rants you [Young Buck] go on, it's just gonna fuck you up," he continued. "I don't know what deal you signed with 50 Cent or negotiated, but muthafucka will just shut you down 'cause 50 [Cent] ain't scared of nobody. He'll destroy your ass. That muthafucka is nobody to go paws with. He'll destroy you.
"But with the transgender thing, how I looked at it, it's like you got kids out here. You got children. I have nothing against LGBTQ community — it's whatever decision you're gonna make, but it's going to be out there […] You kinda gotta grow up and stay away from the bullshit."
Embed from Getty Images
50 Cent has been publicly taunting Young Buck for years, and Buck will often dish it right back. In April (and less than 24 hours after Young Buck blamed 50 for forcing him into bankruptcy), the television executive went after Young Buck and former publisher of The Source Benzino in an Instagram post.
"Young Buck, Benzino just embrace who you are but don't pat nobody butt when they score a basket fool," he wrote. "LOL Hahaha, Nah. FOR REAL! PUNK!"
Young Buck filed for bankruptcy in 2020, which absolved him from paying 50 Cent the $250,000 he allegedly still owes him. In June, AllHipHop reported 50 Cent and his legal team filed paperwork in an attempt to collect on that debt while claiming he's hiding valuable assets.
The documents stated in part: "By failing to disclose the Works and the Royalties, including without limitation at his meeting of creditors and in his petition and schedules, Defendant, with intent to hinder, delay, or defraud a creditor, creditors, and/or an officer of the estate, has transferred, removed, destroyed, mutilated, or concealed, or has permitted to be transferred, removed, destroyed, mutilated, or concealed his Property, within one year before the Petition Date, or property of the estate, after the Petition Date."
It's unclear if Young Buck and 50 Cent have since settled the debt or come to any kind of agreement. Watch the clip above.