Toosii Speaks Out After Cowboy Outfit Sparks Speculation About His Sexuality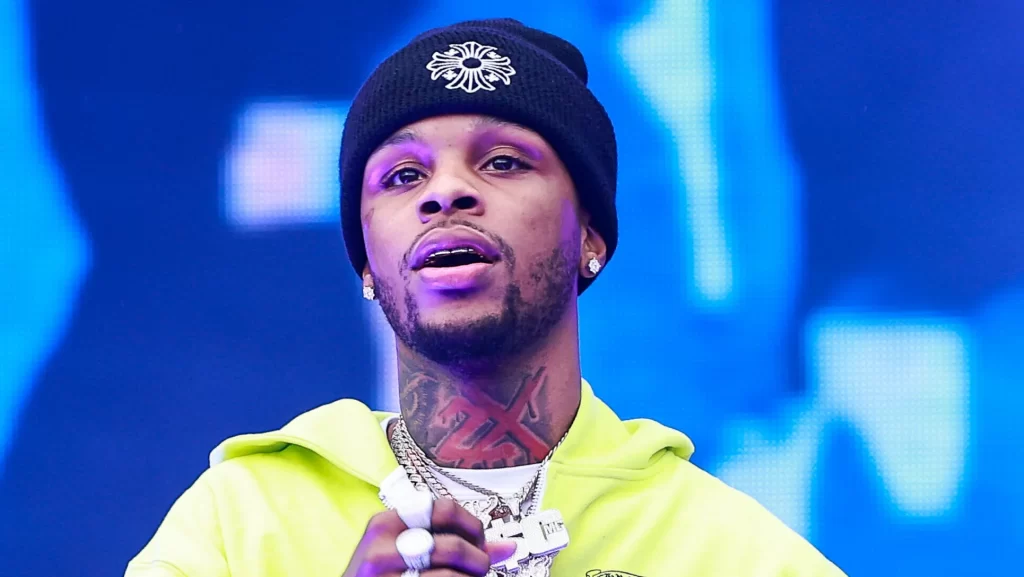 Toosii has responded to trolls who questioned his sexuality after he shared photos of himself dressed as a cowboy at his son's first birthday party.
On Sunday (June 11), the "Favorite Song" hitmaker posted a video on Twitter shutting down a fan who suggested that he's secretly "gay." He stated that anytime a rapper shows off a new look, he is often seen as questionable simply because it's new. "Everything a n**ga do in this generation be fruity to y'all," Toosii said. "Y'all see a n**ga in person and be ready to suck a n**ga's d**k, though. F**k is you talkin' 'bout? Stop playing with me while my son's in my hand, b**ch."
In a follow-up tweet, the 23-year-old rapper wrote, "Listen I love everyone, but I disagree with negative people that's all. Sending love to everyone and I see the comments. Lol I appreciate the love. Y'all are crazy.
See related posts below.