World Champion Tori Bowie Died From Child Birth Complications, Was 8-Months Pregnant + Undergoing Labor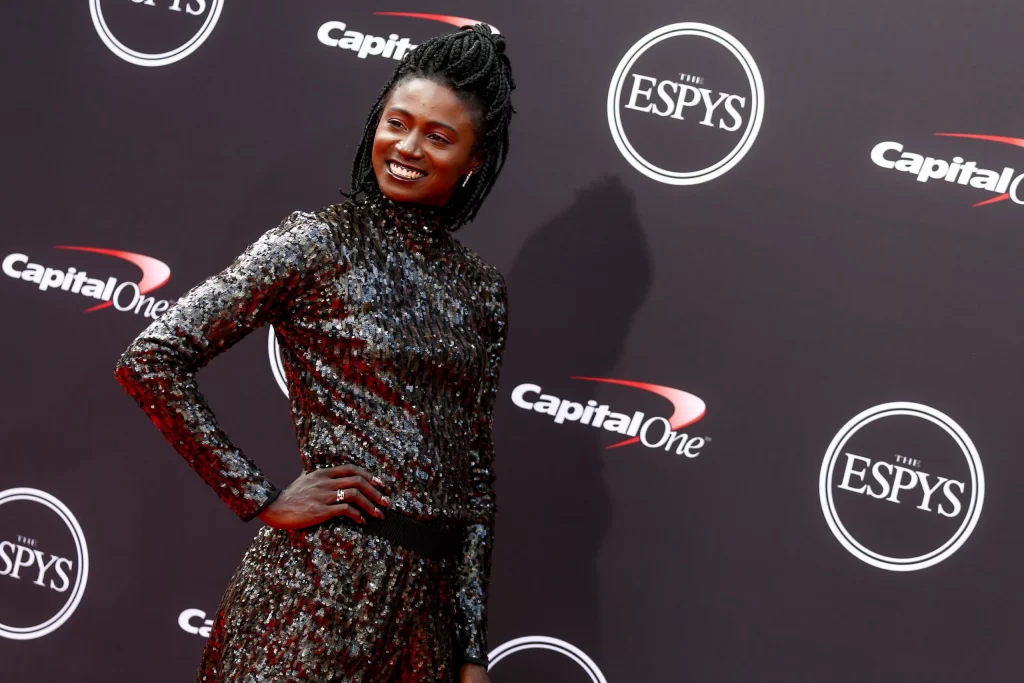 Our hearts continue to be with Olympic Gold medalist, Tori Bowie. On May 2, she was found dead in her Florida home.
Tori's cause of death has been revealed. As reported on TMZ, she died from complications of childbirth, was about 8 months pregnant and "undergoing labor" when she passed. Before her death, her family was concerned after they didn't hear from her for a few days. When police did a wellness check, that's when they discovered the tragedy. 
 Last month, Tori's track team released a statement and said:
"We've lost a client, dear friend, daughter, and sister. Tori was a champion…a beacon of light that shined so bright! We're truly heartbroken and our prayers are with the family and friends."
Tori was born in a small town in Mississippi called Sand Hill. She went to the University of Southern Mississippi and went on to win Olympic medals in track and field events. She mostly competed in the long jump, 100-meter, and 200-meter races. 
In 2014, she set a personal best record of 6.95 meters in the long jump. Back in 2016, she represented the United States at the Summer Olympics in Rio de Janeiro, Brazil. She took home a silver medal in the 100-meter dash and a bronze in the 200-meter dash. In 2017, Tori was declared, "world's fastest woman."
Her most recent competition was in 2019 at the World Championships in Qatar. Bowie finished fourth in the long jump and placed 22nd in the 100-meter event. She won two world titles in her career.