Tory Lanez Under Investigation Over Alleged August Alsina Assault, Gets Kicked Off Tour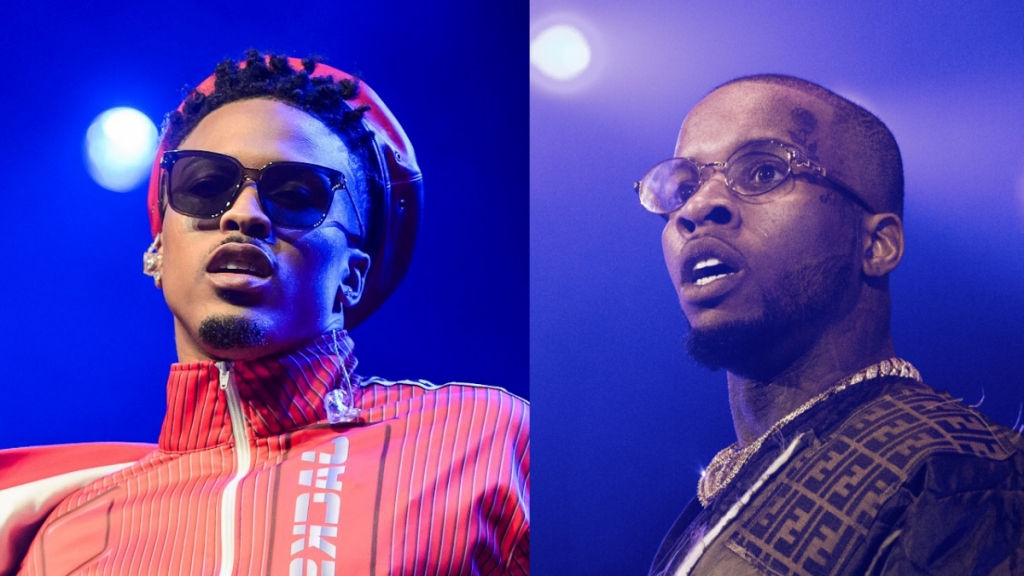 Tory Lanez is reportedly under investigation for the alleged assault of August Alsina and, as a result, has been kicked off Rip Michaels' tour.
According to Pitchfork, the September 17 incident is being investigated by the Los Angeles County district attorney's office. In an Instagram post dated September 18, Alsina claimed Lanez assaulted him after he "refused to dap him up or shake his hand."
L.A. Country district attorney said in a statement: "We are aware of the allegations that the defendant attacked artist August Alsina and are investigating these claims. The allegations are serious and will be thoroughly examined."
As reported by TMZ, Lanez has also been booted off The Fall Back In Love Comedy & Music Jam tour. Creator Rip Micheals reportedly witnessed the attack and said he couldn't "pretend" to be cool with the Canadian rapper for the remainder of the tour.
However, Lanez has denied any kind of altercation took place while speaking to Akademiks during a recent livestream.
"Nothing happened," he said. "I don't even know what this kid is talking about, brother." Akademiks followed up with: "So you not involved?" to which Lanez replied: "No, hell no! I don't know if he's doing [this for] promo. I don't know what that n-gga is talking about, bruh."
View this post on Instagram
Right before the alleged assault, August Alsina claimed Lanez took a hit from "a blunt laced with cocaine" and punched him in the face when he had his head turned. He then supposedly hid behind one of his security guards and ran back into the venue.
He went into further detail in a subsequent Instagram post, writing in part: "As I'm exiting the building after the show last night, a 4'11 sized leprechaun ran down on me w/ 8 oversized security n-gxas, whom I greeted each individually upon their walk up as they tried to press me.
"Whole time, I'm one deep. No security. Tory continues to ask w/ a broken ego why I didn't dap him up, I go on to tell him.. I was a fan of him and didn't understand him speaking on my business publicly In the past, because I don't know him or ever met him until last night […] There was never a 'fight!' Simply an Assault. Dude has no real friends, and is on a crash out mission."
August Alsina was planning to keep the alleged assault to himself, but he had a change of heart. He explained: "With that said, I was gone keep it G & not come to the net, but you moving with foul intent feeding falsities to blogs to look for a 'moment' cus them moments ain't happening on stage for u.
"I will assist you in that, gracefully. His ppl got the whole thing on camera, PUT. THE. FOOTAGE. OUT!! I'd like to see it ? anyway, leme go clean this blood off my face w/ some @encinawellness."