Trina Gets Support From Yung Miami Following Niece's Death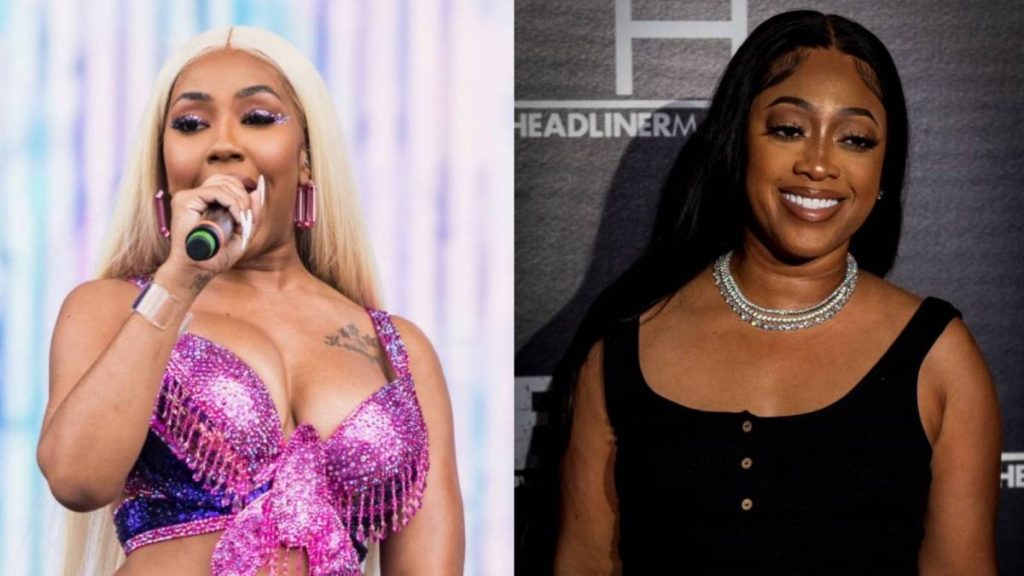 Trina's niece was shot and killed while in her hometown of Miami, Florida earlier this week, and City Girls rhymer Yung Miami has since offered her support to the grieving rapper.
According to TMZ, Trina's niece, 17-year-old Toni Chester whom Trina often referred to as Baby Suga, was shot and killed on Tuesday night (July 19).
Two other women also sustained gunshot wounds during the incident, and their conditions remain unknown. Law enforcement sources are currently investigating the shooting to see if it was random or targeted.
"We kindly ask that everyone please respect the privacy of Trina and her family at this devastating time," a rep for the rapper later told TMZ.
People have been sharing condolences and offering their support to Trina via social media including Yung Miami, who tweeted: "I just wanna hug Trina so tight right now."
I just wanna hug Trina so tight right now 🥺💖

— Yung Miami (@YungMiami305) July 22, 2022
Trina has always done right by her home city of Miami. Back in May, the 47-year-old received a key to the city to thank her for her contributions to her Liberty City community. She was also gifted with her own annual "Trina Day" on May 14, and a block party was held to commemorate the occasion in Liberty City.
Mayor Francis Suarez stopped by the event to offer some kind words about the rapper. "Miami product, Liberty City product," Suarez said to the crowd. "There are not enough words in the vocabulary to express our deep appreciation for everything you've done for this community. Never forgetting about this community. The one that loves you, that will always love you and will always take care of you as you've always taken care of us."
As for Yung Miami and JT, they have been hard at work on their third City Girls album, which was supposed to drop on July 29. However, the pair came out and said they'd encountered some technical difficulties and announced they would need more time to get their ducks in a row.
"The album was supposed to drop July 29, but it's not dropping because we had some issues — not issues, but you know, when you dropping an album, you have to make sure everything is good," Miami explained on Instagram Live.
JT was less calm about the hold up, tweeting out: "Our album NOT finished!!!! TF …."
City Girls' last project was 2020's City On Lock, which debuted at No. 29 on the Billboard 200 and featured appearances from Lil Baby, Doja Cat, Lil Durk and Yo Gotti.