Vince Staples To Star In Netflix Comedy Series Inspired By His Life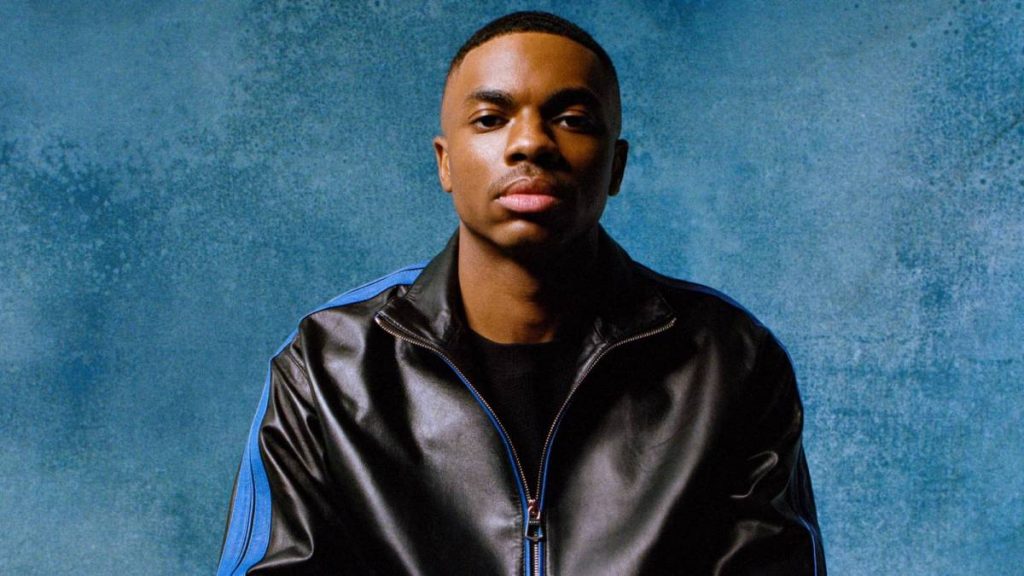 Vince Staples is getting his own scripted comedy series on Netflix, and he'll be working side-by-side with acclaimed producer and director Kenya Barris.
The Vince Staples Show is loosely based on the rapper's life and is set in Long Beach, California. Staples will be starring and executive producing alongside Barris and his Khalabo Ink Society.
"I am excited to partner with Netflix and Kenya Barris on The Vince Staples Show," Staples said in a statement. "This has been something I have been developing for some time and I am happy it's coming to fruition."
Ian Edelman and Maurice Williams will serve as co-showrunners and executive produce with Staples, Barris for Khalabo Ink Society, Corey Smyth and Calmatic. Edelman, Williams and Barris will be reuniting after executive producing Kid Cudi's animated Netflix special, Entergalactic, which is set to drop this month. Calmatic will also be directing the first two episodes of The Vince Staples Show.
"It's our mission to work with the best artists in the world," said Tracey Pakosta, Netflix Head of Comedy. "Vince has already established himself as one of the most talented young musicians today and we're really excited about how his sensibility – and sense of humor – will translate into a unique comedy series."
The Vince Staples Show isn't the only addition to the Compton-born rapper's acting résumé. He recently filmed scenes for White Men Can't Jump, 20th Century Studios' remake of Ron Shelton's 1992 sports comedy, and has been tapped for a role in the Showtime comedy pilot The Wood, based on the 1999 film.
The 29-year-old is coming off the rollout of his fifth studio album Ramona Park Broke My Heart. The album, which was released in April and peaked at No. 21 on the Billboard 200 chart, features Mustard, Ty Dolla Sign and Lil Baby. According to Staples, Baby recorded his verse on "East Point Prayer" free of charge after they met at a Motown Records event.
"He did it for free," Staples said during a conversation with Big Boy in May. "And I don't believe in asking nobody to do nothing for free. I believe in whatever you charge – you gotta feed your family, and he did it for free. And you already know, he can charge whatever he wants."
He added: "It's funny because I met him at a Motown thing. We was cool and we ain't really talk like that. And I was like, 'Lil Baby would sound good on this.' And I was tryna get it so where we could talk about it. He said, 'We don't even have to talk, I'm a do it.' He just went and did it … he looked out."