Wack 100 Wants To Fight J. Prince Over Larry Hoover Sr. Beef: 'Me & Blood Gotta Get Down'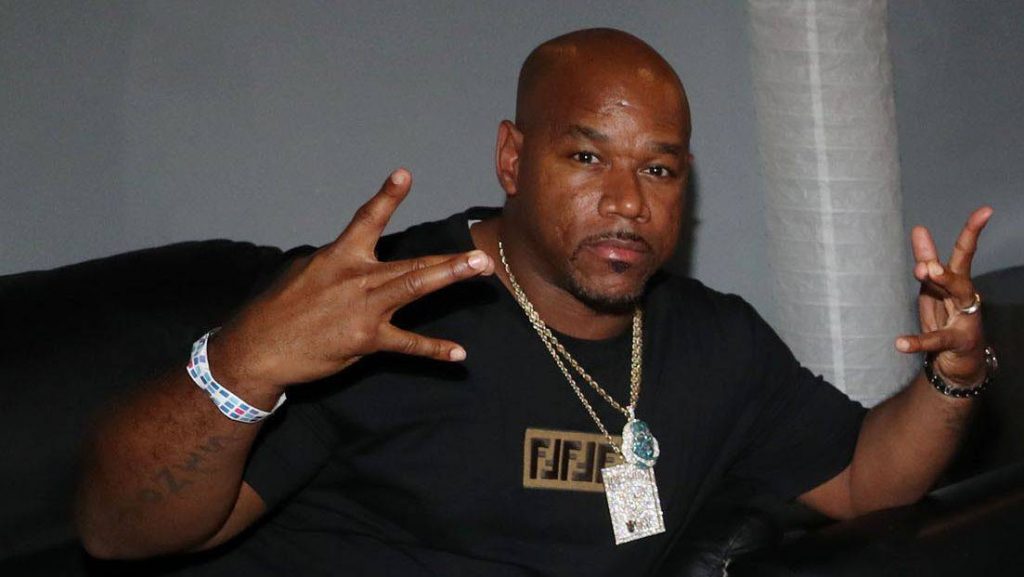 Wack 100's recent interview with Dub C and CJ Mac Show already caught the attention of Big U, who called out The Game's manager for disrespecting him before rejecting his apology. But Rap-A-Lot Records founder J. Prince will likely take issue with some of Wack 100's comments as well. The two businessmen have been going back-and-forth online recently over the fate of imprisoned Gangster Disciple co-founder Larry Hoover Sr.
Speaking to Dub C and CJ Mac, Wack 100 again sparked controversy by accusing Prince of purposefully keeping the former gang leader behind bars. On Tuesday (June 14), Wack 100 — who calls himself The Godfather on Instagram — shared a clip from the interview in which he shares his opinions on the matter.
"I really think and believe wholeheartedly that J. Prince whole mission is to somehow, some way in a slick, snake way is to set it up so Larry Hoover cannot get out of prison," he says, shocking the show's co-hosts. "Why would J. Prince in the name of Larry Hoover go to social media and insinuate in any way that it's on? It could be smoke? Why would he sent his son, who Hoover Jr, on the side of him even when he's having these type of discussions? He should have said in the name of Rap-A-Lot? By any and all means you protect that man's name."
View this post on Instagram
As Dub C and CJ Mac pushed back, Wack 100 further explained, "You keep anything that has anything to do with violence, a threat or an act of any of these things that they have used against him for 49 years, you keep that away from his name at all cost […] whether it's intentionally or not, bro."
When presented with the idea of possibly sitting down with J. Prince to iron out their issues, Wack 100 was quick to say the only way to make peace is to fight.
"Me and Blood gotta get down," he said. "He called me a rat. The paperwork. How is that ego? [He said] I'm a fraud, I'm a thief and I'm trying to monetize. He's being unreasonable. Who got the ego? He called me rat."
J. Prince aired out his problems with Wack 100 last month, explaining in an interview he felt like Wack was working against him and making it clear he wanted "all the smoke."
"It's no secret that I, along with the Hoover family, lawyers, and friends are fighting hard for Larry Hoover freedom," he said in part. "Meanwhile, this dude Wack and Karen Chapman, has taken the position to work against the Hoover family by trying to monetize off his name and whole footage that could contribute to his freedom […] A n-gga that will kiss a rat in the mouth, for any amount of money, is capable of anything… Don't follow this clown."
Wack 100 responded to Prince's comments by attempting to expose J. Prince Jr.'s criminal record, writing in an Instagram post, @jprincerespect when you use the word #Rat you gotta have the paperwork. While your Cappn on my name I think you need to call Pest control on somebody tied to your name!! #SealedFiles Naw can't expunge in 2 yrs takes 5 yrs after ya off paper. This seal means 1 or 2 things . R for Rat or R for a Rape either one clean ya DNA up Partna . #Coward hides behind men but won't face me!! WACK AINT NEVER HAD A CODEFENDANT – #Bozo."
Prince Jr. soon jumped in with a rebuttal that read, "I had a gun case and did time for it. What I do tell on myself weirdo lol stop the bullshit, your too old for this." Meanwhile, Larry Hoover Sr. is serving multiple life sentences at ADX Florence prison in Colorado as the effort to spring him early continues.