Watch The Game, Big Sean & Hit-Boy Run A 'Stupid' Moving Company In New Video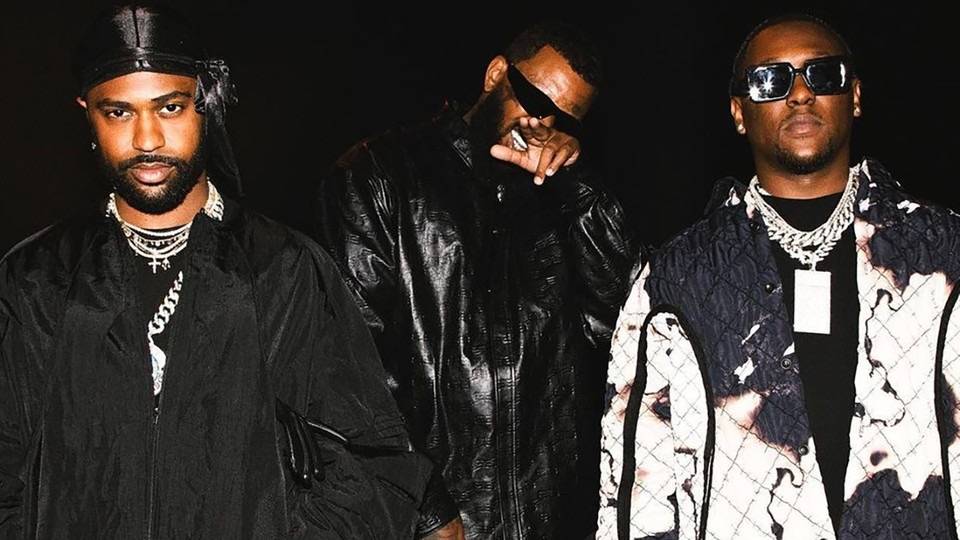 The Game has unveiled a new music video for his latest track "Stupid" featuring Big Sean — watch it below.
Taken from the Compton rapper's new album, Drillmatic: Heart vs. Mind, the Hit-Boy produced record hears Game and Sean Don hop on a braggadocios tip, with the latter taking charge of the chorus.
"Fuck the bullshit, the mood is full clip/ Ten X to play, man, that's my new shit/ Invest in a business and some new tits/ Bang it out the window, man, this shit goin' stupid," Sean raps.
At the start of the track's accompanying video, directed by Benny Boom, the two rappers plus Hit-Boy can be seen shooting an ad for The Stupid Moving Company.
"You say you gotta move into the projects — no problem. Your baby daddy gotta move his stuff out — no problem. Hell, you need some dope moved from point A to point B — no problem," the trio say in the fictional promo.
"[If] your budget is low, our prices are low," Game proclaims, after which Sean asks: "How can we stay in business when our prices are that low?" "Because we dumb as hell," says Game.
The rest of the video sees the three artists get up to all kinds of hijinks while undertaking various moving jobs. Check it out below.
The Compton native's 11th LP arrived on streaming services last Friday (August 12), but was missing a song called "World Tours" featuring the late Nipsey Hussle which originally appeared on the tracklisting.
During a Clubhouse session following Drillmatic's release, Wack 100 — who manages The Game along with Ray J and Blueface — accused Nipsey's brother, Samiel "Blacc Sam" Asghedom, of pulling the collaboration just hours before the album dropped.
Another track that was unloaded from the album was "OPP" with NBA YoungBoy, which according to Wack was because the Baton Rogue rapper's feature price was too high for the album's budget.
Speaking in a recent Clubhouse chat with Ma$e, Wack 100 said he had to make an executive decision and remove the collaboration from Drillmatic — even though YoungBoy gave them a 50 percent discount.
"In YoungBoy's defense, YoungBoy charge n-ggas $300,000 a verse," Wack said. "That's what he charge, that's what it is. I can't front he gave us a hell of a deal, but that situation would've cut into marketing overall."
"So I had to make an executive decision on whether I wanted to pay the tab he sent me, which was a respectable, great tab, it was love, I can't front. But that tab would've cut into that, that and that … so nothing against YoungBoy, YoungBoy didn't disrespect us or violate us, him and bro cut his rate in half for us."
Meanwhile, Big Sean recently gave fans a glimpse at the recording studio he built at his old high school in Detroit.
In 2015, the Motor City native teamed up with adidas Originals to open the Sean Anderson Studio of Infinite Possibilities, a fully-functioning music studio at his alma mater, Cass Technical High School.
Earlier this month, Sean Don revisited the school with his pregnant girlfriend Jhené Aiko and her family, while giving his Instagram followers a tour of the state-of-the-art music facility.