What 2Pac Was Really Like In The Studio: A Deep Dive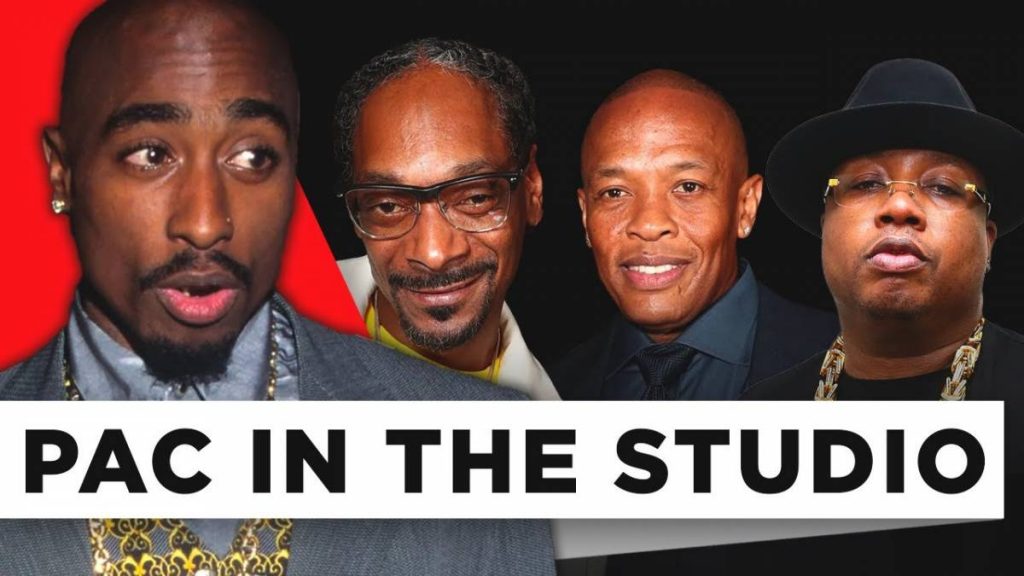 HIPHOPDX – 2Pac's creative process is explored in the latest episode of HipHopDX's "Deep Dive" YouTube series — watch it below.
The 17-minute video sheds light on what 'Pac — who remains a beloved and fascinating figure more than 25 years after his death — was really like in the studio, as told by some of his closest collaborators including Snoop Dogg, Dr. Dre, E-40, DJ Quik and Warren G.
Just one of the many reasons the late rap legend was a force to be reckoned with was his frightening work rate. In one clip, Snoop Dogg provides insight into the urgency and energy that 'Pac possessed in the lab, revealing he'd churn out song after song without listening back to them.
"We'd be in the studio, it be like 30 n-ggas in here," he says. "He'd make a song … Soon as the song go off, he won't even listen to it! 'Put that shit over there, pull the next beat up.' He'd get on to the next beat then write some more shit. Boom. 20 minutes later, he in that muthafucka spitting it. That's three songs this n-gga done did in an hour; he didn't listen to one of them."
Another finds E-40, who worked with 2Pac on "Ain't Hard 2 Find" and "Dusted 'N' Disgusted," recalls his astonishment at watching the All Eyez On Me rapper construct his rhymes in his head and attack the beat in the booth.
"I've never seen nobody write like that in my life, I promise you," he remembers. "It wasn't premeditated, pre-written, none of that shit; it was all from the dome. Like, he'd write it right there on the scene. He'd hear the beat and just get at it!"
According to fellow West Coast luminary DJ Quik, 2Pac's presence was so strong it continued to linger in the studio after his death.
"It makes your hair stand up, bruh," he says. "Shit be happening in the studio that make the engineers afraid, and they get up and walk away from the board. It happened in Henson Recording in L.A. on La Brea. We was working on Loyal to the Game and he lowkey haunted the studio."
Featuring plenty of rare archival footage, the episode also highlights 2Pac's commitment to his craft, open-minded attitude to working with producers and comedic side in the studio — as seen in one clip of him and Snoop Dogg joking around while working on music.
Watch 2Pac's "Deep Dive" below. Check out the full series here featuring previous episodes on JAY-Z, Lil Wayne, Eminem, Kendrick Lamar, André 3000 and more.