Will Smith Returns To Instagram To Confront A Giant Spider: 'We're Selling The House'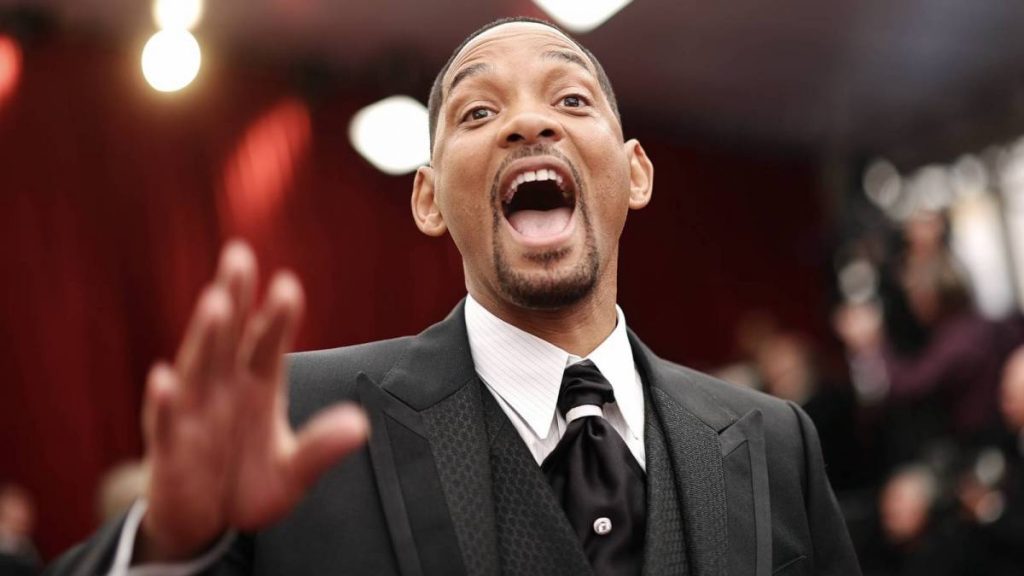 Will Smith made a return to Instagram over the weekend to show fans the giant tarantula that invaded his home.
Smith took to his IG page on Sunday (August 21) with footage of the hairy arachnid walking throughout his home. His eldest son Trey Smith stood right by him in disbelief as the tarantula calmly went on its way.
"What the whole hell that is a big ass spider," Smith said as his son corrected him saying, "That's a tarantula."
The movie star was so frightened he ended up standing atop a chair while telling his son he needed to contain the spider since he was young and strong enough to handle a spider bite. Trey ended up trapping the critter with a glass cup before his dad took over to show fans what they were dealing with.
"This is the spider in the house," Will said as he held up the glass covered with a piece of cardboard. "We're selling the house."
View this post on Instagram
The IG post comes weeks after Will Smith made his long-awaited return with a heartfelt apology video addressing the slapping incident with Chris Rock at the 94th Annual Academy Awards show in March. Smith took full accountability for his actions while admitting there's a lot of work that needs to be done to fix the mess he made.
He explained he's been "thinking" and doing "personal work," leading to him wanting to answer all the burning questions regarding that torrid night. First, the movie superstar explained the reason he didn't apologize to Chris Rock during his Oscars acceptance speech was due to him being "fogged out."
Smith also revealed he reached out to Rock after the Oscars, but the response he heard back was that he was "not ready to talk" to him. Smith said that he will reach out when that time comes, but still apologized to Rock, telling him, "I'm here whenever you're ready to talk."
Will Smith then apologized to Chris Rock's family and revealed that he'd spent the last three months processing the slap, unpacking the "nuances" and "complexities" of the situation, as well as admitting he was wrong for slapping Chris. "There is no part of me that thinks that was the right way to behave in that moment," he said.
The video closed out with Will Smith apologizing to his fellow Oscar nominees for "tarnishing" their moment, specifically Questlove, who graced the stage to accept his first Academy Award right after the slap happened. Most importantly, though, Smith explained he's working on becoming a better man.