YK Osiris Accused Of Lying About Paying For Funeral Of Teen Who Died At Florida Amusement Park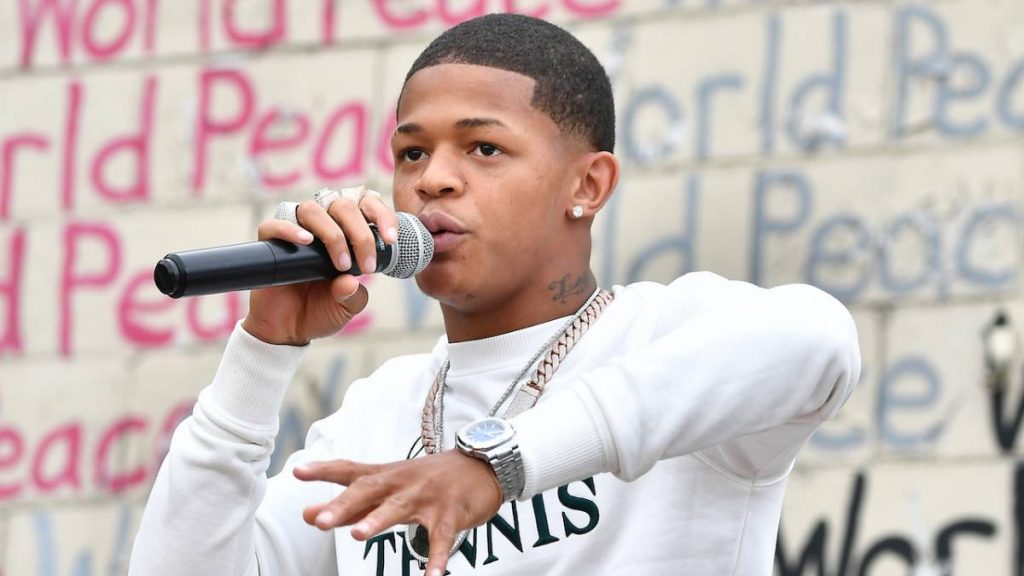 YK Osiris seemed genuine about his desire to help the family of Tyre Sampson, the 14-year-old boy who fell to his death at ICON amusement park in Orlando, Florida last month. But according to Sampson's mother and brother, it was all talk.
On Saturday (April 9), The Shade Room uploaded a post from Sampson's brother that read, "YK Osiri or whatever dude name is cancelled. Used lil bro for pure clout. Didn't pay a dime but told the world otherwise.
"Even posted a fake screenshot of a GoFundMe donation. Stop pretending you about giving back to the community just to get your sales up. Lame as hell."
Sampson's mother, Nekia Dodd, co-signed her son's tweet and wrote, "And he blocked me on IG too!"
View this post on Instagram
TMZ caught up with YK Osiris on April 5 at the Los Angeles International Airport where he confirmed he was talking to Sampson's family to cover the costs of the services.
"I did get in touch with them," he said through his mask. "I'm talking to them right now in terms of the process of it. But yeah, I'm talking to them right now. Just outside of music, I have a big heart and things like that, I know they was waiting on the amusement park to do they thing or whatever, but things gotta happen quicker.
"I feel like it was just a devastating thing for the parents, for everybody in his family, so I had to make it happen. Somebody had to make it happen. In the celebrity world, we got too much power and we got [too] big [of a] platform to not help with things like that."
YK Osiris has since responded in his Instagram Stories, writing, "Why me? I'm not even that type of person fr. I will never play around like that NEVER."
YK Osiris also included a private message from Dodd that berated him for not giving the family any money despite "looking" for the family online and claiming he would. He responds by asking for a call and a way to make things "straight."
In a follow-up message, Osiris wants to know how she prefers to get the money — GoFundMe or direct deposit. Dodd responds "GoFundMe is perfect."
The rapper also shared a screenshot of the $15,000 donation in his name and a GoFundMe "PSA" that explains why it might take a minute for the donation to show up. He added, "It's a difference doing something from the heart and doing something for clout. When u do something genuine, u don't care what comes with it."
Check out his post below.