YK Osiris Loses $10K Basketball Bet To Yung Bleu: 'This N-gga Losing All His Money'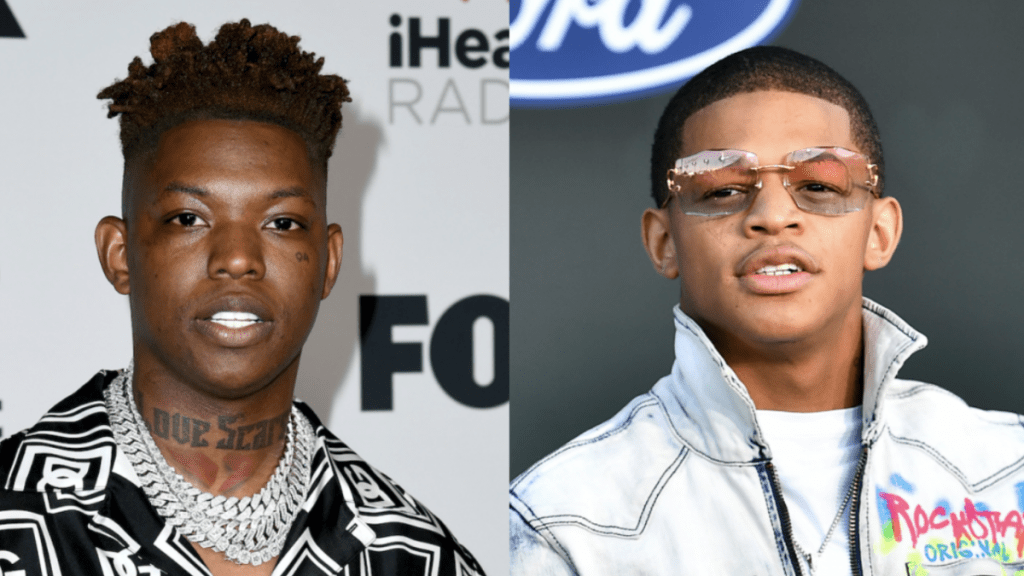 YK Osiris is back to gambling and once again staring down another embarrassing loss on the basketball court. On the heels of playing against Pressa and Polo G on the hardwood, Yung Bleu took another $10,000 from Osiris earlier this week.
Bleu took to Instagram to show off the "Worth It" singer coughing up the 10 bands in cash right after the game.
"Hand em over @YKOsiris 10K," he captioned the clip while laughing and counting up the cash that Osiris begrudgingly gave up.
View this post on Instagram
Yung Bleu posted another clip that finds Osiris, unfortunately, losing another one-on-one match-up at someone's backyard home court.
"This n-gga losing all his money," Bleu commentated from the sideline.
Akademiks reposted YK Osiris' defeat and NAV even hopped in the comment section wanting next with the Atlanta native, but playing a different sport.
"We might as well play ice hockey for 10k," the Canadian rapper wrote.
YK Osiris' gambling addiction is well-documented with four and five-figure debts to his name thanks to lost bets with Drake and Lil Baby, both of which he's cleared since the start of the year.
View this post on Instagram
As far as his more recent betting history, Polo G wiped the floor with Osiris on the basketball court for some money, but he did cash in on a $10,000 victory over Pressa after hitting a halfcourt shot.
On a more serious note, the Def Jam rapper is also looking to put his money toward helping his community. He offered to cover the funeral costs for 14-year-old Tyre Sampson, who died at an Orlando amusement park last week.