Young Guru Names Meek Mill, The Fresh Prince + More Among Top 5 Philly Rap Songs Of All Time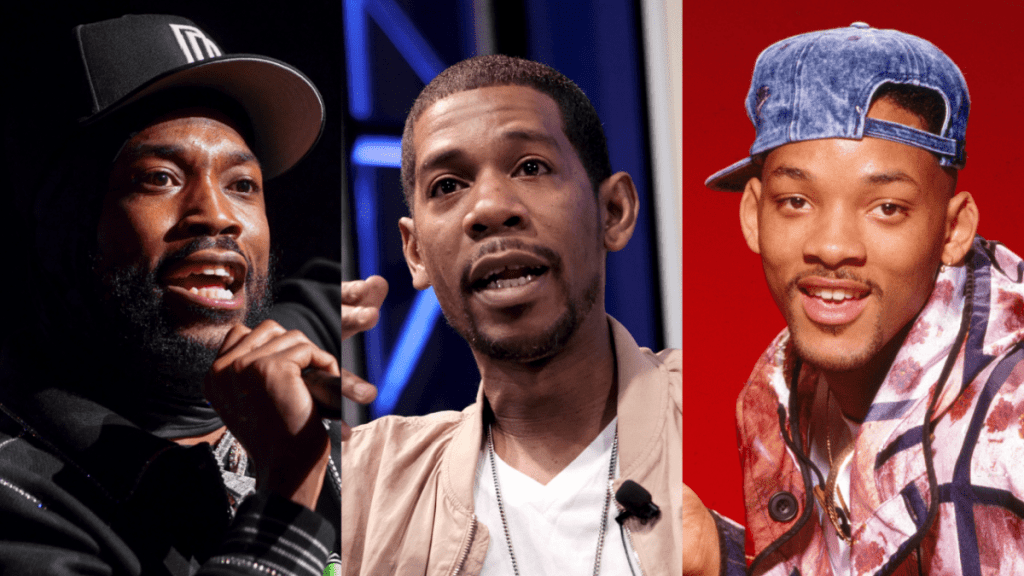 Philadelphia, Pennsylvania has a rich Hip Hop history, and when it comes to anthems, the city has no shortage of them. JAY-Z's longtime engineer Young Guru recently reflected on the rap music that has emerged from the City of Brotherly Love, and was tasked with picking his top five songs.
Guru took to his Instagram Story over the weekend after someone asked him what his favorite Philly rap songs were, and his list included an all-star roster of rappers from the city.
"My list no order," he wrote. "'Summertime' – Fresh Prince, 'What we do' – Freeway/ BeanieSigel, 'Dreams & Nightmares' – Meek Mill, 'PSK' – Schoolly D, 'Flipside' – Freeway/ Peedi Crack."
View this post on Instagram
Some of the songs on Young Guru's list hold their own weight when it comes to Hip Hop history. Schoolly D was the first rapper to gain notoriety outside of Philly with 1985's "P.S.K. (What Does It Mean?)," the song often credited as being the genesis of gangsta rap.
Will Smith (a.k.a. The Fresh Prince) and DJ Jazzy Jeff created an enduring summer anthem with their 1991 hit "Summertime," while Beanie Sigel and Freeway unleashed the motivational "What We Do" alongside their Roc-A-Fella Records boss JAY-Z in 2002.
Meek Mill, meanwhile, delivered one of the most powerful rap album openers with "Dreams and Nightmares" in 2012. The track is a staple in clubs across the country and was even used by the Philadelphia Eagles as their theme song throughout their Super Bowl LII championship run in 2017.
Joe Budden recently crowned "Dreams and Nightmares" as the best rap intro of all time during an episode of The Joe Budden Podcast.
"Meek for me has the best rap song of the last decade," Budden said about the fiery track. "I don't think it's blasphemous to say. It can be said. It's safe to say."
Check out Young Guru's top five Philly rap songs below.