Young Thug Crowned RapCaviar's 'Coach Of The Year' Thanks To YSL Success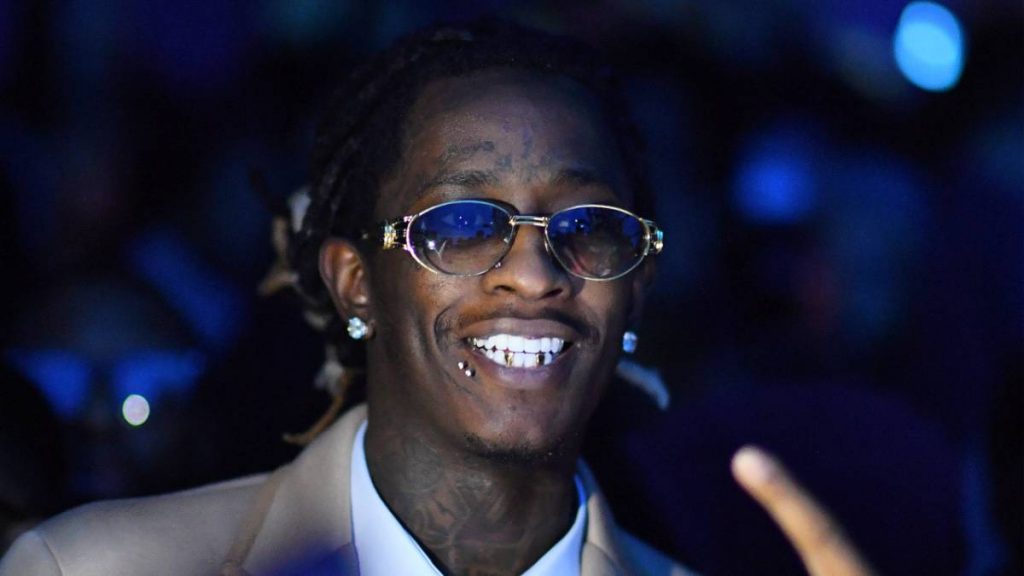 Though media-awarded superlatives may not be of much concern to Young Thug, who is currently incarcerated and fighting a hefty federal indictment, his latest accolade may be worth some acknowledgment.
On Wednesday (June 22), the "most influential" Hip Hop Spotify playlist, RapCaviar, announced the finalist of their third annual All-RapCaviar team, which is determined by the dominance of each artist's streams on the platform within the last year.
First-team selections included lyricists such as Kendrick Lamar, Drake, Future, Gunna and Lil Durk, with Kanye West, Doja Cat, Jack Harlow and more following behind closely via the second team.
View this post on Instagram
However, Big Slime himself, Young Thug, may have received the highest honor of the 2022 cycle considering he was crowned with the keys to the palace as the Coach of the Year for the entire star-studded squad.
In an Instagram post featuring his custom digital avatar, RapCaviar explained why they bestowed such an honor on the Punk rapper, labeling the Atlanta native as an icon and the spark behind the careers of several major artists.
"Young Thug is a musical icon," RapCaviar wrote. "He founded Young Stoner Life Records, helped jumpstart the careers of artists like Gunna and Lil Baby, and has mentored Atlanta rappers like Lil Keed and Lil Gotit. That's why we're naming him our 2022 #AllRapCaviar Coach of the Year."
View this post on Instagram
While it's a certifiable win for Young Thug and his YSL label, it's clearly a bitter-sweet moment considering the racketeering charges that loom over Thugger, Gunna and 26 of the crew's associates heads. The "Ski" collaborators remain bars after both being denied bond earlier in June.
There's also the unfortunate occurrence of the death of YSL rapper Lil Keed, who unexpectedly passed away due to health problems at the tender age of 24 in May.
However, the award does highlight the immense amount of work Young Thug and his crew put in last year, which resulted in their Slime Language 2 compilation debuting at No. 1 on the Billboard 200. The album also helped bolster the success of Gunna's DS4Ever, which beat out The Weeknd for the top spot on the chart.
Revisit YSL's Slime Language 2 below.