2 ELEVEN AND T.F. RELEASE 'SKANLESS LEVELS 4' PROJECT WITH "SPECIAL SAUCE" VIDEO FEATURING ROC MARCIANO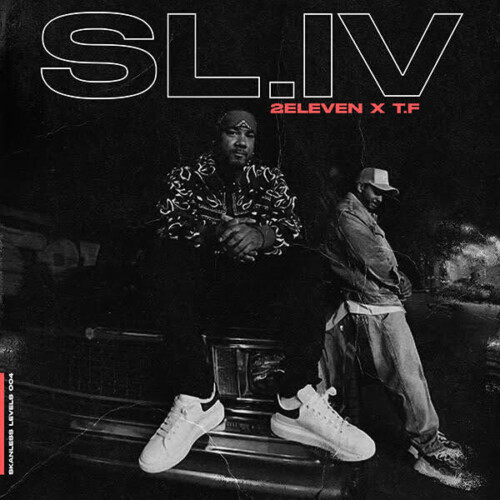 While he was born in Sacramento, T.F. spent his formative years in Los Angeles.  Living in a Crip-heavy neighborhood known as the "50's," as a young teen, he choose getting jumped in over getting jumped.  An attempted bank robbery, followed by a parole violation leads the then 18-year-old to being incarcerated for the first time.  While imprisoned, T.F., along with other incarcerated prisoners fought southern California wildfires, to prevent smoldering blazes from incinerating more acres, mountains, hillsides, and homes; nearly dying in the process.
Though T.F. has recorded songs dating back to as early as 2006, a final prison stint stunted his goals until he was released in 2012 and he began recording in earnest again.  T.F has spent the last decade gradually ascending to become one of LA's sharpest pens, along the way expanding his brand and catalog.  A few guest appearances (including "Tookie Knows II" with Schoolboy Q) brought him early recognition and set the stage for his solo work; including Blame Kansas (2022) a collaborative project with Roc Marciano, which featured collaborations with Conway The Machine, Flee Lord, Crimeapple & Mephux, and his Skanless Levels series with producer 2 Eleven (which has featured collaborations with Larry June, Conway The Machine, Jay Worthy, G Perico and Trizz among others).
Now, 2 Eleven and T.F. have linked back up for the release of their new collaborative project, Skanless Levels 4, which is now available.  You can also watch the new video for "Special Sauce" which features Roc Marciano. 
Skanless Levels 4 features appearances from Roc Marciano, Jay Worthy, Rome Streetz and Trizz. 
T.F. & 2 Eleven's Skanless Levels 4 is now available.
[embedded content]
© 2023, Seth "Digital Crates" Barmash. All rights reserved.