4e Madd Music LLC and Push Global Entertainment Presents Nasty" from the compilation entitled The Family – Generational. Wealth. Nasty is setting the Music Scene Ablaze: City of Comptons own Doc Sizzle and Madd Nation Tron Join forces with Gold'E Nicole in Their Latest Release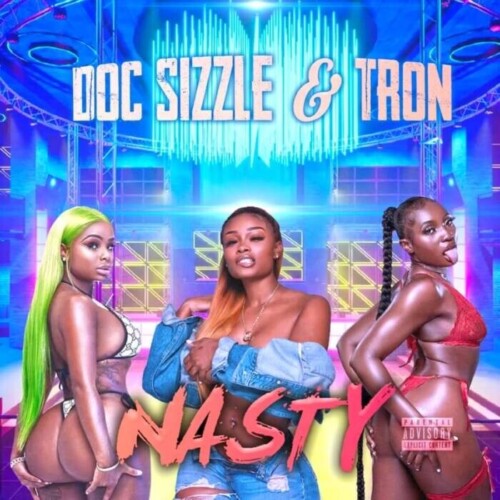 4e Madd Music LLC in partnership with Push Global Entertainment and The Orchard, proudly presents the much-anticipated release of "Nasty." This scintillating collaboration features the exceptional talents of primary artists Doc Sizzle and Madd Nation Tron, alongside the dynamic vocals of Gold E Nicole. The track, released on June 16th, 2023, has already captivated audiences, solidifying its position as a potential chart-topper.
"Nasty" showcases the combined creative brilliance of Doc Sizzle and Madd Nation Tron, both renowned for their cutting-edge musical prowess and ability to transcend genres. Their collaboration sets the stage ablaze, fusing elements of hip-hop, R&B, and trap, resulting in a unique sonic experience that defies traditional boundaries.
Adding to the magnetic allure of "Nasty" is the enchanting vocal performance by Gold'E Nicole, whose soulful and powerful voice effortlessly complements the track's hypnotic beats and infectious melodies. Together, these three artists have crafted a musical masterpiece that is guaranteed to leave listeners yearning for more.
4e Madd Music LLC, known for its commitment to innovative productions, has once again pushed the envelope with "Nasty." By collaborating with Push Global Entertainment and The Orchard, the release of this track has gained significant momentum, attracting the attention of industry insiders and fans alike. With its global distribution capabilities, The Orchard ensures that "Nasty" reaches audiences worldwide, while Push Global Entertainment brings its expertise in marketing and promotion to ensure maximum exposure for this extraordinary collaboration.
Commenting on the release, Madd Nation Tron expressed his excitement, saying, "Nasty is our first debut single from the upcoming project The Family – Generational Wealth. We put our hearts and souls into 'Nasty,' and we're thrilled to finally share it with the world. This track is a testament to the limitless possibilities that arise when artists come together to create something truly exceptional."
Doc Sizzle added, "Working with Madd Nation Tron and Goldie Nicole has been an incredible experience. 'Nasty' pushes boundaries and breaks molds, and we're confident that it will resonate with audiences across the globe."
"Nasty" is now available on all major streaming platforms, including Spotify, Apple Music, and Tidal. Be sure to add this electrifying collaboration to your playlists and witness the musical revolution unleashed by Doc Sizzle, Madd Nation Tron, and Goldie Nicole.
© 2023, Logan. All rights reserved.