Rylo Rodriguez Shares New Video "Thang For You" featuring NoCap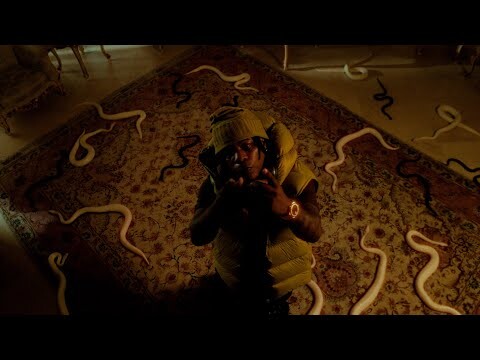 Alabama artist Rylo Rodriguez has just shared his new video single "Thang For You" (feat. NoCap), along with the announcement of his new project Been One – out 6/30. Since signing to Lil Baby's Glass Window Entertainment label in 2020, Rylo Rodriguez has accumulated over 1 Billion Global Streams & 140M Video Views, dropped his debut solo album with features from label boss Lil Baby, Moneybagg Yo, 42 Dugg & more, and released a carefully-selected string of reflective singles including "For Me" with Yo Gotti (86M Streams) & "Set Me Free" (75M Streams). On his new single "Thang For You", Rylo Rodriguez reunites with his close collaborator NoCap to deliver a soulful performance. The duo's organic chemistry has been on full display throughout Rylo's career, showcased through their 2019 collaborative album Rogerville, as well as NoCap songs like "Tight End" (6M Streams) & "Dead Faces" (5.4 Streams). After the slow-burning beat drops and the kicking drums come in to unite with the R&B sample, Rylo Rodriguez starts off "Thang For You" with his signature serene flow. "Wonder where you been, who you been with", he sings on the hook after confessing his intimacy for a love interest. NoCap follows suit, delivering a melodic and candid verse that showcases the duo's clear-cut complementary talents. With "Thang For You" serving as just the latest example, Rylo Rodriguez continues to exist in a space uniquely his own thanks to his heartfelt lyricism and experimental flows.
Quickly becoming a dependable source of introspective raps and passionate melodies, Rylo Rodriguez is looking forward to expanding upon these characteristics on his forthcoming project, Been One, out 6/30. Across Been One's 19 tracks which boasts features from the likes of Lil Yachty, Lil Baby, EST Gee & Lil Durk among others, Rylo Rodriguez is continuing to elevate his raw storytelling abilities along with his imaginative melodies. With his southern flair on full display, Rylo is joined by a select few star guests who appear on Been One to contribute to his world-building sound – cementing him as a household name in modern Hip-Hop. Fresh off the release of his Sorry Four The Delay mixtape earlier this year, as well as "On Da Floor" (feat. EST Gee), Rylo Rodriguez is continuing to expand upon his uniquely expressive sound with the release of his new single "Thang For You" (feat. NoCap) & his forthcoming project, Been One – releasing next Friday, 6/30.
[embedded content]
© 2023, Seth "Digital Crates" Barmash. All rights reserved.