Adonis Teaches Drake to Speak French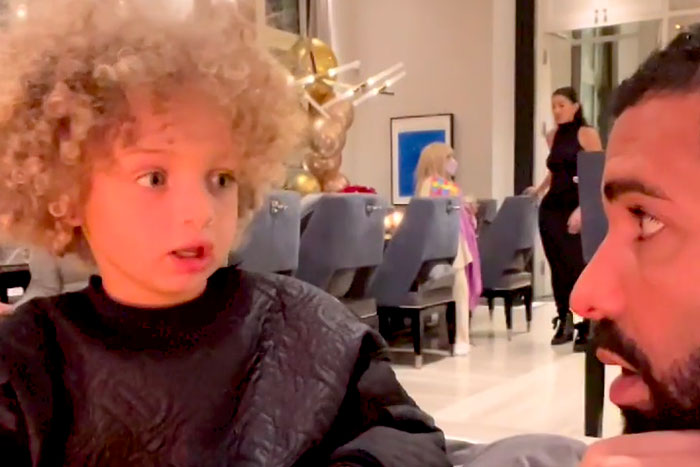 At only four years old, Adonis is already teaching his dad a thing or two.
Drake gave his 100 million followers another glimpse into his life as a father. Taking to Instagram, he shared a heartwarming video of his son giving him a French lesson at his Toronto mansion.
"Can I teach you how to speak aux français?" Adonis asks his dad who responds, "Yes, please. Show me."
View this post on Instagram
He then had Drake repeat several words in French and offered a translation: "When you're older, you're all broken and you're gonna turn back into space."
Drake questioned if his translation was accurate. "You're a funny guy," he laughed.
Drake's mother Sandi can be seen speaking with Adonis' mother Sophie in the background of the video.
They also celebrated Sandi's birthday. Drake shared a pic on his Instagram Story of Adonis blowing out the candles on his grandma's cake, while being held by Future the Prince.
Drake via his IG story. pic.twitter.com/noU91QqbRn

— Word On Road (@WordOnRd) January 29, 2022
In between his French lessons, Drake has been spending his time—and money—online. He recently hit it big while gambling, winning $354,000 on a $215,000 Lightning Roulette bet.
"2022 is blessing me from the comfort of my home," he said.
Drake spotted gambling on @Stake

Earlier today, he posted an Instagram story doing a $215,000 on Lightning Roulette

Crazy stuff 🤯 pic.twitter.com/uRrLHCkPqt

— Virex (@virex1337) January 28, 2022