Alicia Keys Reacts to Janet Jackson Having a Crush on Her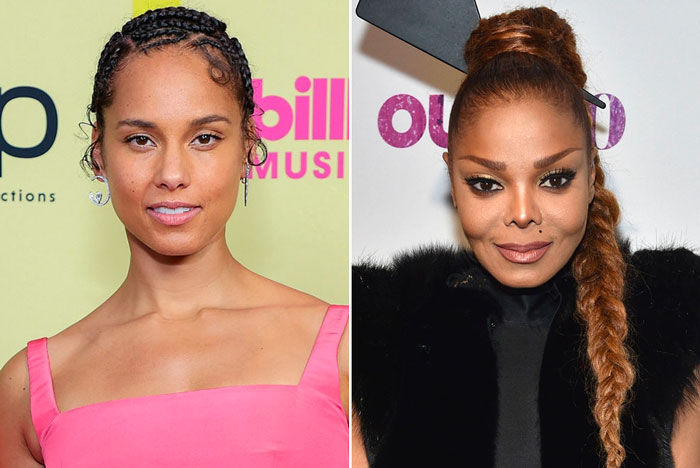 Alicia Keys is getting the ultimate co-sign from Janet Jackson.
The "LALA" singer posted a screenshot of an article from 2008, where Janet admitted she had a crush on her. In the interview with E! Online, the pop icon said that she would date Keys if she were to have a "lesbian fling."
"I always knew I was BAE But when @janetjackson says it 💥💥💥💥," a flattered Alicia wrote in her Instagram caption.
View this post on Instagram
She also promoted the pop icon's new documentary, which aired on Friday and Saturday on Lifetime and A&E. "Make sure you watch OUR Sis, THE ICON's Doc," she added.
After sharing Janet's comment, Alicia's famous followers reacted including Ariana DeBose and her "Beautiful Noise" collaborator Brandi Carlile, who wrote, "Ok. Props for life – the lesbians now bow down to you."
Gunna chimed in, writing, "For P she turn 🅿️esbian !"
Keys also responded to a comment from someone who said she should feel "validated" by the comment.
"I kinda did feel some kind of way !!!! 👑👑👑," she wrote.
During her two-part documentary, which featured never-before-seen home videos, Janet opened up about the deaths of her father Joe and brother Michael, romantic relationships with James DeBarge, René Elizondo Jr, and Jermaine Dupri, and her infamous Super Bowl halftime show with Justin Timberlake.