Alonzo Black: The Visionary Behind Zobe Records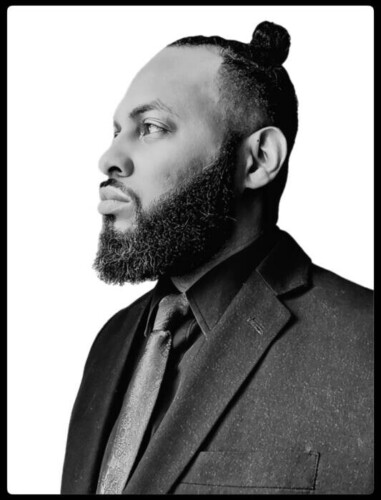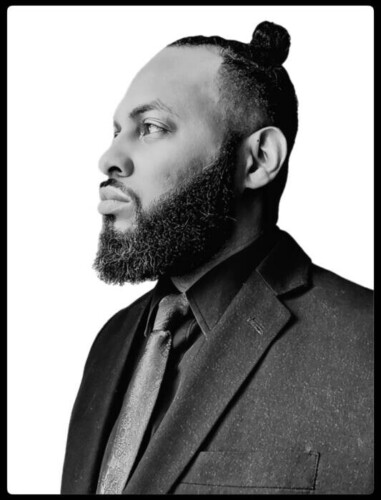 In the world of music, there are a select few individuals whose contributions are so impactful that they leave an indelible mark on the industry. Alonzo Black, the visionary founder of Zobe Records, stands as a shining example of such a luminary. With a career spanning decades, Alonzo has not only redefined the music landscape but also become a beacon of inspiration for artists and entrepreneurs alike.
The Birth of a Legacy
Zobe Records, the brainchild of Alonzo Black, is more than just a record label; it's a testament to the power of vision and unwavering dedication. Founded in 2011, the label is quickly becoming a household name in the music world. Under Alonzo's guidance,and support of its parent company Zobe Entertainment, Inc., Zobe Records has achieved remarkable milestones and has played a pivotal role in shaping the careers of numerous artists.
Alonzo Black has been mentored by a Stellar Award Winning performer / record label owner, a Universal Music Group executive, and has also been taught by some of the music industry's finest and most respected individuals. Alonzo Black has been trained vocally, trained musically, has played a number of instruments for various bands and genres of music in the past, has an eye for talent, and an ear for good music.
A Platform for Emerging Talent
One of Alonzo's most significant accomplishments is his commitment to nurturing emerging talent. Zobe Records has consistently served as a launching pad for budding artists, providing them with the resources, mentorship, and exposure needed to thrive in a competitive industry. Alonzo's keen eye for talent has led to the discovery of some of today's most celebrated artists, cementing his reputation as a tastemaker in the music scene.
Zobe Records artists have been provided opportunities to perform at a number of festivals/concerts/shows/events, been placed on tours, have performed with major artists, are receiving radio airplay, have done radio/magazine/TV interviews, have placement on the Billboard Charts/Global Top Independent Charts, have ranked in the top 50 independent artists on national radio, have won local/regional/national/international awards, and are currently being digitally distributed by major labels.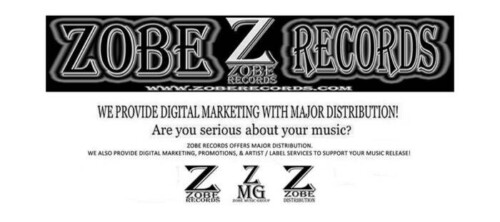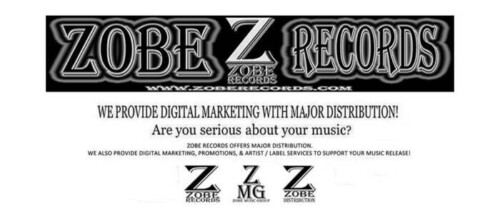 Breaking Boundaries in Music Artist Development
Alonzo Black's vision extends beyond talent discovery; it encompasses the very essence of music artist development. Zobe Records has consistently pushed boundaries and embraced innovation, fostering a culture of creativity that allows artists to explore uncharted territory.
Under Alonzo's leadership, the label has produced chart-topping hits and critically acclaimed albums across a spectrum of genres.
Zobe Records assists with artist development, music licensing, live performance opportunities, and video broadcasting (as many Zobe music videos can be seen on the major video network VEVO). Zobe Entertainment, Inc also assists Zobe Records with development of artists utilizing their media platforms Zobe Magazine and Zobe TV Network which is a YouTube partner.
Diversity and Inclusivity
Alonzo Black's commitment to diversity and inclusivity is another hallmark of his legacy. Zobe Records has been at the forefront of promoting diversity in the music industry, supporting artists from various backgrounds and genres. Alonzo firmly believes that music is a universal language that transcends borders, and his label reflects this ethos in its eclectic roster.
Global Reach and Impact
The global reach of Zobe Records is a testament to Alonzo Black's strategic vision. The label's influence extends far beyond its headquarters, with a global network of artists, fans, and collaborators. Alonzo's ability to bridge cultural divides through music has earned Zobe Records a place on the international stage, making it a powerful force in the global music community.
A Legacy of Innovation
In addition to his contributions as a music label founder, Alonzo Black has demonstrated a knack for innovation. Whether it's embracing cutting-edge technologies for music distribution, exploring new avenues of fan engagement, or pioneering novel marketing strategies, Alonzo's forward-thinking approach has kept Zobe Records at the forefront of the industry. Thus Alonzo Black created a technology division of his conglomerate Zobe Entertainment, Inc.
That tech division is called ZobeLab, representing a fusion of his deep-rooted understanding of the entertainment industry and his passion for innovation. It is an ambitious venture that aims to disrupt and revolutionize the music technology landscape. At its core, ZobeLab seeks to empower artists, engage fans, and redefine the music industry for the digital age.
Alonzo Black's journey from an entertainment mogul to a disruptor in the music technology sector with ZobeLab is a testament to the transformative power of passion and innovation. It not only reflects the evolving nature of the music industry but also offers a glimpse into the limitless possibilities at the intersection of music and technology.
Inspiration for Future Generations
Beyond his professional achievements, Alonzo Black serves as an inspiration to aspiring artists, entrepreneurs, and music enthusiasts worldwide. His story is a testament to the power of
determination, creativity, and an unwavering belief in the transformative potential of music. Zobe Record's Founder/Owner Alonzo Black was also inducted as a member of For(bes) The Culture and NARIP (National Association of Record Industry Professionals.
In a world where music continues to evolve and shape our culture, Alonzo Black and Zobe Records represent a legacy that transcends the boundaries of time and genre. As the founder of Zobe Records, Alonzo has not only made his mark on the music industry but has also enriched the lives of countless individuals through the universal language of music.
© 2023, Tedfuel. All rights reserved.